One of the things we consider most valuable about this blog is that it allows us to share the important and inspiring stories nurses have to tell. Stories that are not heard often enough!
Whether it's accounts of heartbreaking bravery during the pandemic, moving tributes to nurse mentors or role models, an eyewitness account of nurses braving natural disaster, or the stories of passionate commitment by our nurse scholarship winners, we are honored to present them here.
But what we don't often get to do is follow up on a story, several years later. The nurses who spoke so stirringly about their motivations and experiences, how have they fared since?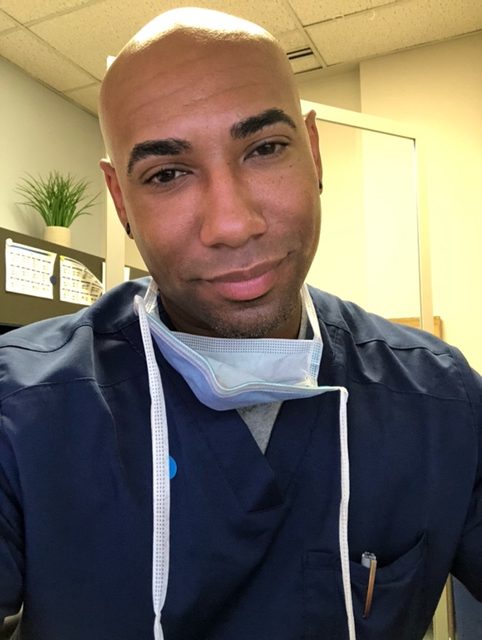 That's why we are excited to reintroduce you to Eddie Johnson, perhaps the most handsome nurse ever to win our nurse photo contest. He sent in his contest entry almost exactly six years ago, and his affectionate team photo entries inexplicably sparked heated discussions in our social media posts for years after.
At the time he was an ER nurse in Ft. Lauderdale at "a very high paced, high acuity, short staffed, stressful job". It "would be impossible to be successful or stay sane without my wonderful coworkers," he wrote at the time. "Lately our morale has been a bit down, but our bond is stronger than any negativity that comes our way."
TAKE PART IN OUR NURSE PHOTO CONTEST:
NEW ENTRIES ALWAYS WELCOME
We're happy to report that Eddie checked back in with us, becoming our first ever two-time photo contest winner when he sent us a whole new batch of great nurse photos. "So much has changed for me," he writes. He left the ER for PACU and moved to Alaska as a traveler, only to decide to stay there for two years. The hiking is amazing there, as you can see! Since February 2020, he has been a travel nurse again, paying off his graduate student loans on the front lines.
Looking back on his experiences in those years — and especially this past, incredibly difficult year — he would like to share a message, too. It's one that fits very well with our Nurses Week action this month, when we helped you present your favorite fellow nurses with some very special gifts. So we definitely support this message!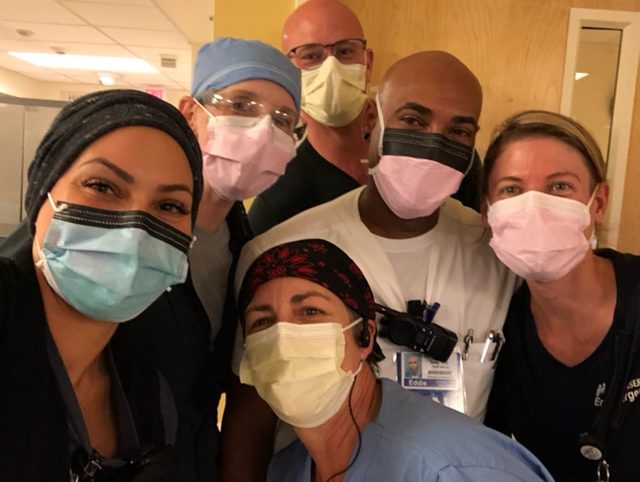 When he emailed us to share his new photos, he wrote that he'd been "surprised at how many supported my message" last time, thanking us "for putting nurses out there in such a positive light!" Can you support his message again now? Share this link and let people know that you, too, think the time to uplift your coworkers is now!