We are so happy today! It feels good to be able to help a nursing student on her way to fulfil her dream — and not just any nursing student! Because this is a future nurse with a story.
What am I talking about? We are announcing the newest NurseRecruiter.com Scholarship winner, and I think we have made the right choice here. Let us tell you about Alexandra Shaphren and why she wants to become a Pediatric Emergency Nurse, so you can see what we mean!
For the past five years, Alexandra worked as a humanitarian aid worker for Plan International, a children's rights organization operating globally. She faced heartbreaking situations around the world. Worked in the most challenging circumstances. Among Rohingya refugees in Bangladesh. In the devastation left by a cyclone in Mozambique. In South Sudan and in Rwanda.
Alexandra has witnessed at first hand how suffering and persecution hurts the children most of all — but also how people are endlessly ingenuous in finding ways to improve their lives and support each other.
The intensity of such experiences would be enough to make other aid workers weary, perhaps even cynical, over time. But Alexandra emerged from them with an undimmed passion to help and care for children. And she has identified how she wants to do that, too, as she explained in a video when she applied for the Fig Scrubs New Icons Grant program: closer to home, here in the US — as a nurse.
To explain why, we have to circle back to her professional experience, because "aid worker" kind of understates what she achieved. She made her way up to being a Senior Child Protection in Emergencies Specialist, and was a Disaster Risk Management Program Manager too. She even delivered a masters course at the University of Denver on child protection in humanitarian settings.
But with all this headway she was making, she was getting "further and further away from working with children and their families" in person. So she started fresh, on a whole new adventure, which we are happy to support. She enrolled in an accelerated BSN program at the University of Colorado College of Nursing, which has a partnership with a children's hospital — so she's in the right place!
In fact, she was already doing her prerequisite courses when she was still in Mozambique, writing her coursework on the floor of the airport lobby because that was the only place with internet. And when she came back home she volunteered at a Cardiac ICU, observing the skills it takes to care for the most vulnerable patients as a nurse and confirming that this was really the journey she wanted to embark on.
Four principles of wisdom
We also appreciate the attitude Alexandra aims to bring to working as a nurse. It's not all about drive and commitment and passion and ambition, as laudable as they are, and as much as Alexandra has shown plenty of all those traits. It's about the flip side too, which Alexandra neatly recaps by quoting the "four principles of wisdom" cited by her favourite writer. "I don't know; I need help; I'm sorry; and I was wrong."
Being able to say each of those things, when called for, does a nurse (and their colleagues!) an endless amount of good, whether you are brand new to the profession or an experienced nurse manager.
We hope that same humility and patience will help this future nurse in her aspiration to become the kind of nurse who "focuses on building trust, finds the joy in small moments, and takes the time to understand the needs of parents and caregivers."
"I look forward to one day utilizing NurseRecruiter.com's job placement services in order to find my dream job and continue to grow and learn throughout my career," Alexandra wrote in her application. You will be very welcome, Alexandra!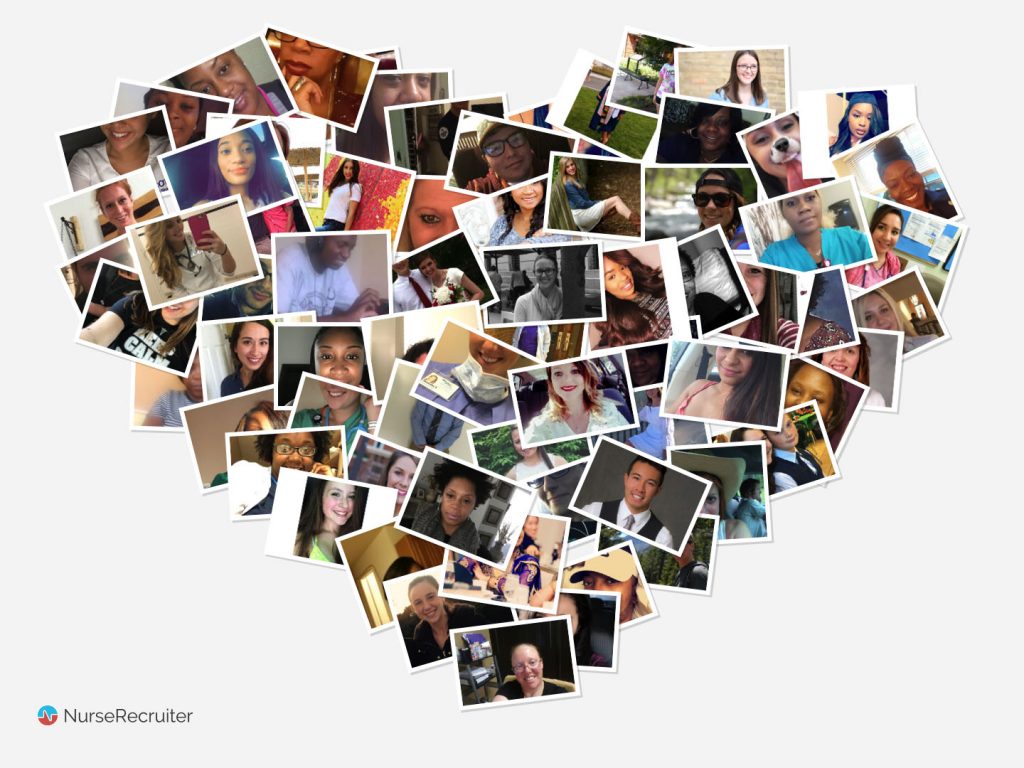 Do you know someone who wants to become a nurse?
Let them know about our scholarship! We are eager to support motivated, talented future nurses who want to join the profession, but are struggling with costs. Just point them to our NurseRecruiter.com Scholarship page, where they will find everything they need to know.