We won't get tired of repeating this: in our nurse photo contest, every photo or set of photos we publish anywhere is a winner!
Send in a photo of yourself in your work scrubs or with your colleagues, and add something about yourself. That's it, that's how simple it is — everything else is up to you. Every winning nurse gets a $25 Amazon gift card!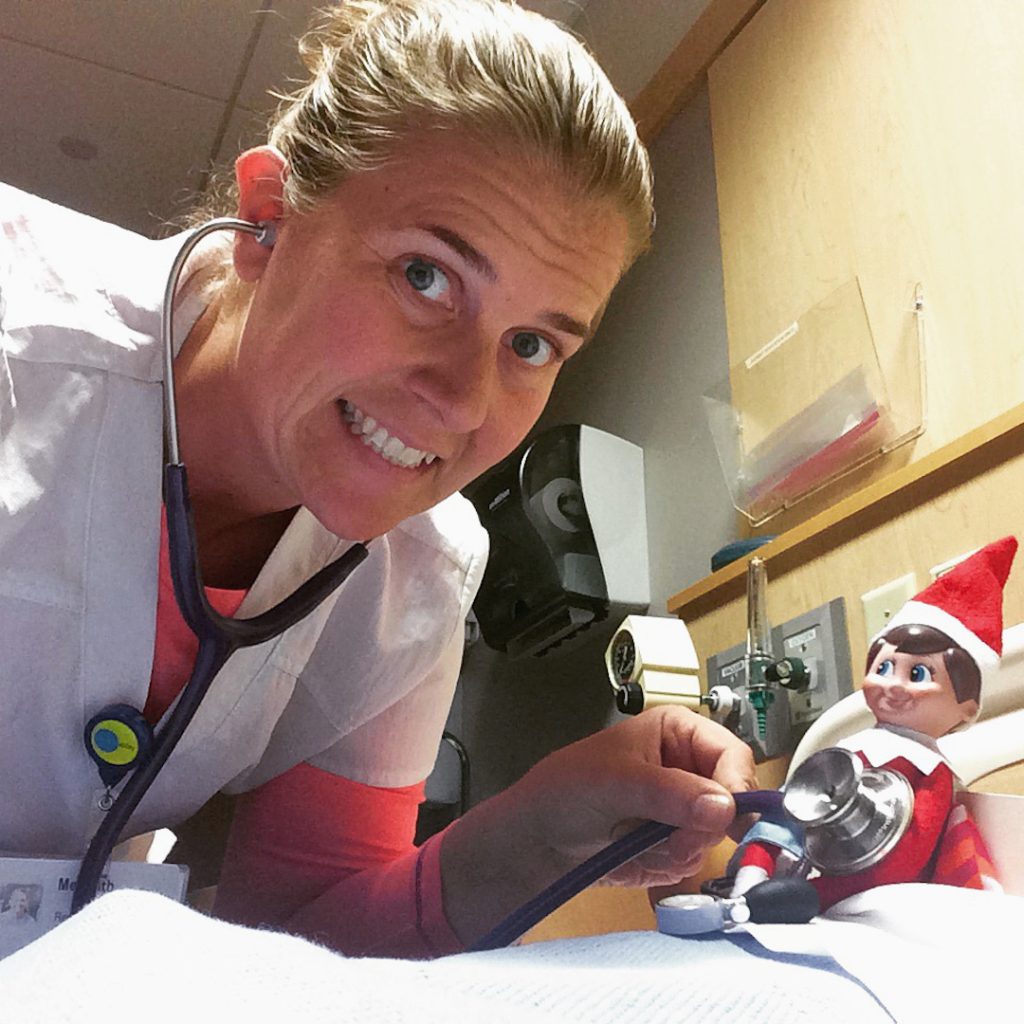 What kind of picture should you send in? Anything related to your work is great, but hey — if you want to get creative we're here for it! Which brings us to our newest contest winner: Meredith Presser.
Meredith sent in two photos. One of them involves a story, which goes back to 2016. Hurricane Harvey had made landfall in Texas and was wreaking destruction, and Meredith wanted to help. So she joined the Red Cross efforts as a volunteer, making house calls.
🚨 Special $300 prize! 🚨
Every winner gets a $25 gift card… but sometimes we give out much larger prizes! Here's one of those opportunities. Have you ever gotten a job thanks to registering on our website? Tell us about it, add a photo, and win $300!
On their way they met another group of aid workers, from Heart to Heart International, who were busy getting residents flu and Tdap vaccinations. Of course, as a nurse, she wanted to help set the right example — so she got a double vaccination right there in the back of a pickup truck!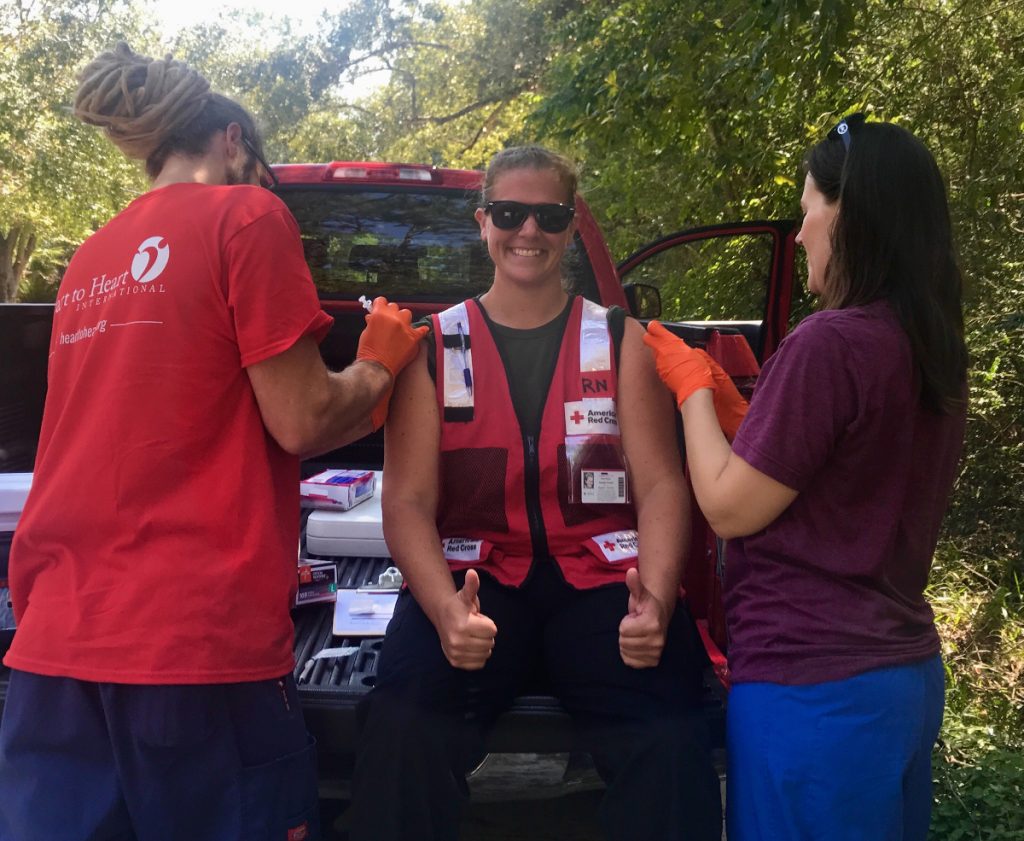 As you can see at the top of this post, I'm sure the other picture involves a story as well… of some kind! But we're going to let you imagine that one. All we'll say is that if you still remember it next Christmas, feel free to send in your own version!
Remember, our nurse photo contest is always open! There is no deadline and there are no limits. So just drag and drop your photos into our photo contest web form and send as many as you'd like!
You can also email them to contest@nurserecruiter.com, or message us on Facebook, Instagram or Twitter — whatever works best for you — and don't forget to add a line or two about yourself and what we're looking at.
Our photo contest: the small print
There is no limit to the number of

entries you can send.

Going forward, until we present a new prize, any submission we publish will receive $25.
All that's needed to qualify is that it's a photo of yourself (or with your colleagues) in your work scrubs, and that you add a little something about yourself.
No entry fee is necessary to participate or win. The contest is void where prohibited by law, regulation, statute or other appropriate legal authority.
To win, participants must have an active NurseRecruiter candidate profile and be U.S. residents. Employees, agents, contractors and owners of NurseRecruiter and their immediate relatives and household members are not eligible to enter or win.
Contestants grant NurseRecruiter a worldwide, perpetual and non-exclusive royalty-free license to reproduce and publish each submitted story/comment and photo in any medium, including promotional material and advertisements.