Do you have any good Nurses Week traditions? We have one, it's delicious, and it's all for you!
For five years now, we've been sending free pizza to nurses during Nurses Week. Back in 2013, we sent 76 pizzas to 194 nurses at 14 hospitals across the U.S. In the years since, we have sent pizza to nearly 1,000 nurses!
We are very happy to continue the tradition this year. Every day this week, we'll be sending out pizza to nurses. That could be you and your team!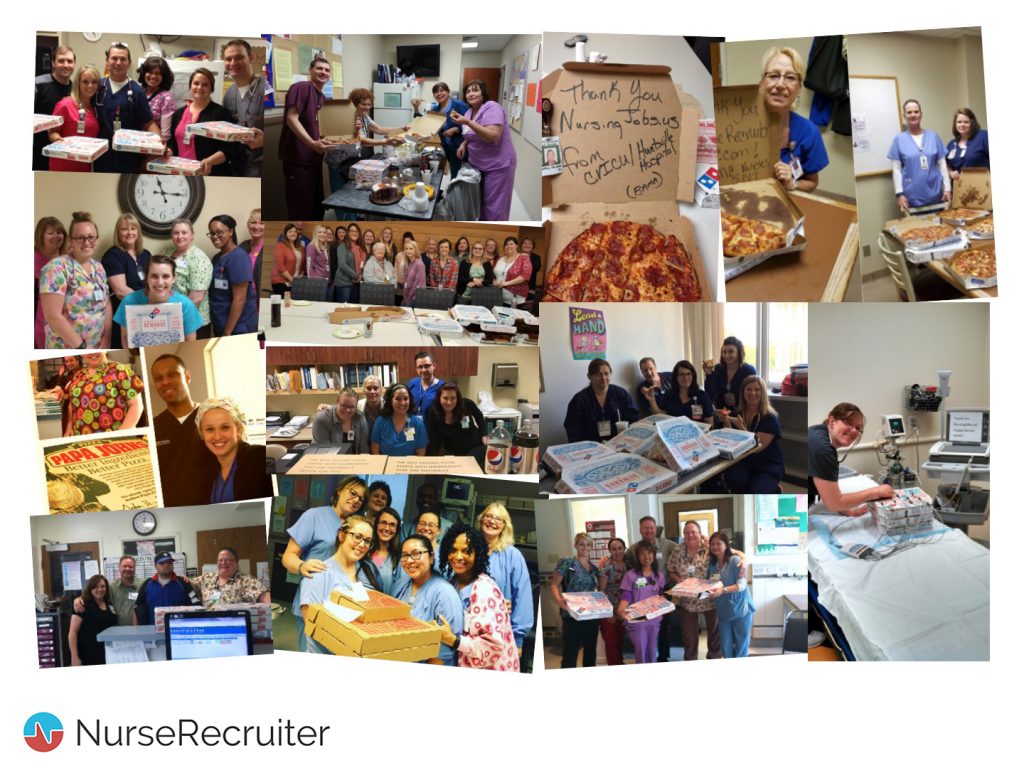 How to score free pizza during Nurses Week
Would you like free pizza for you and your colleagues this week?  We've made it easier than ever.
1. Like us on Facebook or follow us on Twitter to qualify.
2. Every day this week, we'll post a free pizza announcement on both Facebook and Twitter.
3. Post a comment there telling us the name and location of the hospital or medical facility where you work (United States only, I'm afraid), and why you could really do with some pizza right now.
4. That's it! Every day we will select who wins a free pizza lunch or dinner for you and up to 12 of your coworkers! (If there's more of you and you don't want anyone left out, let us know and we'll see what we can do.) We'll send you a FB message or Twitter DM to arrange the pizza delivery.   We also made a handy form you can use to request pizza and let us know where and when to send it.
We hope you take pride in the achievements you've made over the past year, because you are awesome! Happy Nurses Week!