National Nurses Week begins on May 6th and ends on May 12th (the birth day of the founder of modern nursing, Florence Nightingale). Across the nation, communities will gather to celebrate and recognize the accomplishments, hard work, dedication and courage of millions of nurses.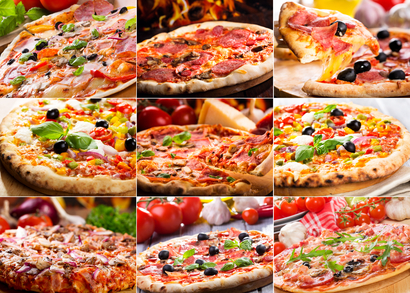 Inspired by a story we read about ER departments from Boston ordering pizza for nurses in West, Texas we decided we were going to start a new tradition of free pizza for nurses during Nurses Week! We are going to order pizza for nurses in 14 cities across the US during Nurses Week. All you have to do is like us on Facebook or Follow us on Twitter to qualify. We will be giving away a pizza on each account (FB and Twitter) daily so following us on both is the best way to get free pizza for all your coworkers!
How does it work? Simple! Each day we will put out the call for pizza, and contact one of the nurses who respond to us on either Facebook or Twitter and send a pizza. We just got started on Twitter (yeah, yeah, we know!) and have fewer than 100 followers there right now so go join us on Twitter for a very good chance to be enjoying pizza on us this week!
The Nurses Week Photo Contest!
We've received many excellent photos of nurses across the U.S. and would love to see some photos of you celebrating Nurses Week.
As you celebrate Nurses Week, don't forget to bring your camera and take pictures to submit to the National Nurses Week photo contest and if you have any photos from past Nurses Week events we would love to see those as well. The National Nurses Week photo contest will run from now until May 24th and we will be awarding a fabulous mystery prize to the winners!