We know it. Your colleagues know it. The doctors know it. You studied for years to be a nurse. You have an intricate grasp of treatments and symptoms. You know how to juggle key responsibilities during long shifts without flagging. As Mike Ginsberg, M.D., put it in a beautiful post that went viral: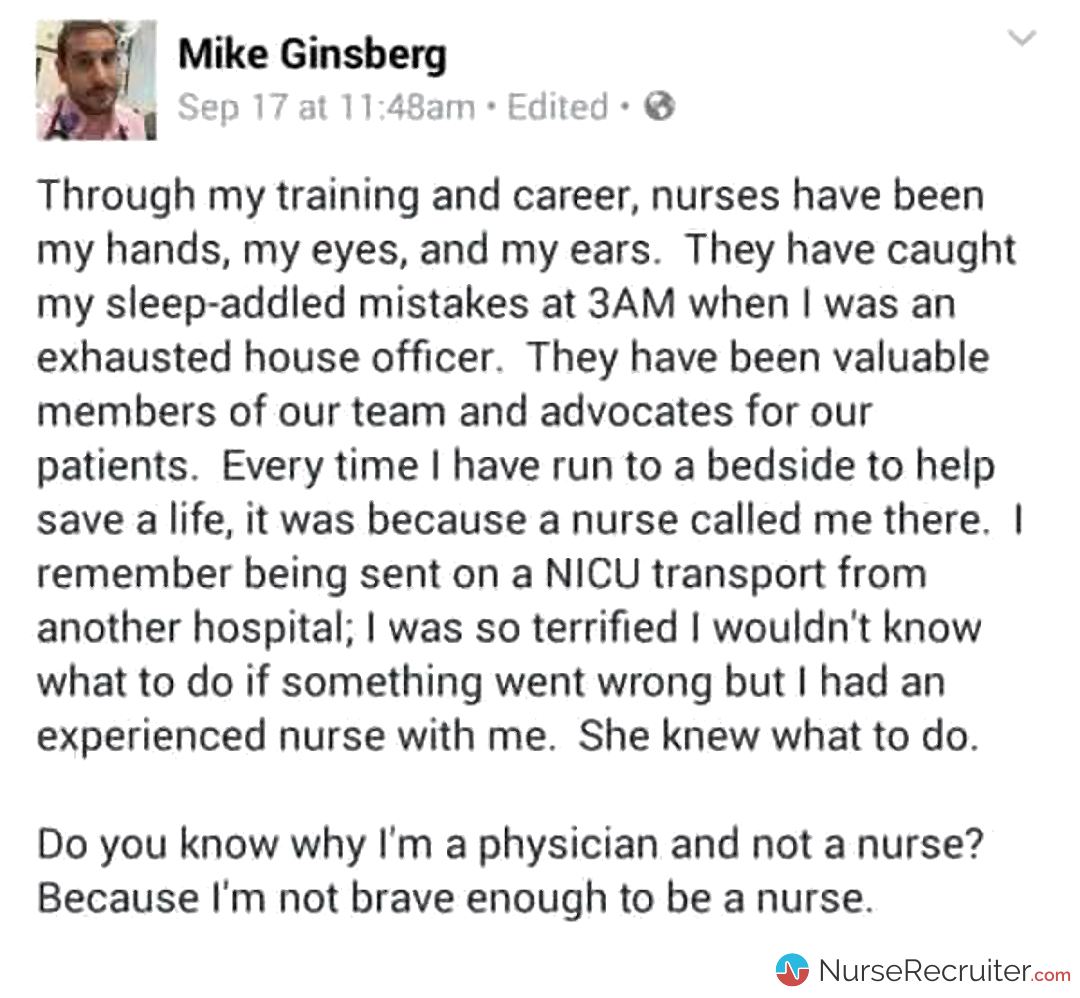 But in the eyes of patients, although they trust you and rely on you, it's often not your astute professional knowledge that makes the deepest impression.
It's slightly … different things.
And it's always a good time to be remembered of what those are.
Kate Bowler is a writer and an assistant professor of the history of Christianity. She was also diagnosed with Stage IV cancer when she was 35. Four years later, she's still writing, researching, and podcasting… and she is now intimately familiar with the strengths and vagaries of our country's health care system. And not least, its nurses. Earlier this month, she wrote a Twitter thread to herald "the insane difference a good nurse makes".
It's short, funny, and moving. And once more, it highlights how it's often the little things you say and do that bring light to a chronically ill patient's time in hospital. You don't even have to turn your hair into a Christmas tree. It can just be your banter skills. Being willing to improvise, when it comes to putting a patient at ease. Not being defensive when someone's wary. Laughing together. Commiserating together. And, of course — knowing when to work it:

The responses Kate received to her thread were as moving as they were telling.
People who have seen both sides of the situation chimed in. "Having a nurse like yours during a long hospitalization inspired me to became a nurse," wrote one. "Thank you for posting, it's hilarious and heartwarming." A user called Parker posted a moving tribute:
One of the only things I can remember about most of my terrible treatment experiences is the kindness of the nurses. I remember every one.
But the most evocatively worded response hinted at a darker flip side, the unspoken contrast to Kate's amazing nurse. Good nurses "are everything," Adrian Waller tweeted…
And then you weep openly when the shift change comes and they're finally off whatever insane shift they've been on, as you play nurse roulette once more.
Nobody ever wants to play nurse roulette. Do the patients on your shift feel like they're playing nurse roulette?