It's Christmas Eve, and families around the country are coming together to celebrate the holidays… except you're a nurse, and you couldn't get time off. Problem? Not necessarily!
"Nursing is a 24/7/365 job," writes budding nurse blogger Deb Aston. "Just like police officers, EMTs, and firemen/women," nurses "know the expectations going into our roles. I have worked many, many holidays in my long career… I still do. I worked on Christmas Day last year, and I will most likely need to do it again this year. I accept it, and I am grateful that I have a job that I love, with people that I have grown to love."
Her message is one to share far and wide:
We all have families that we would like to celebrate the holidays with, but if we can't, we make the best of it … We find ways to laugh through it, and we reschedule the time that we can spend with our own family so that we can take care of yours.
Want to find a perfect example of the most wonderful nurse doing exactly that? Look no further! This nurse is quite literally the star of Christmas: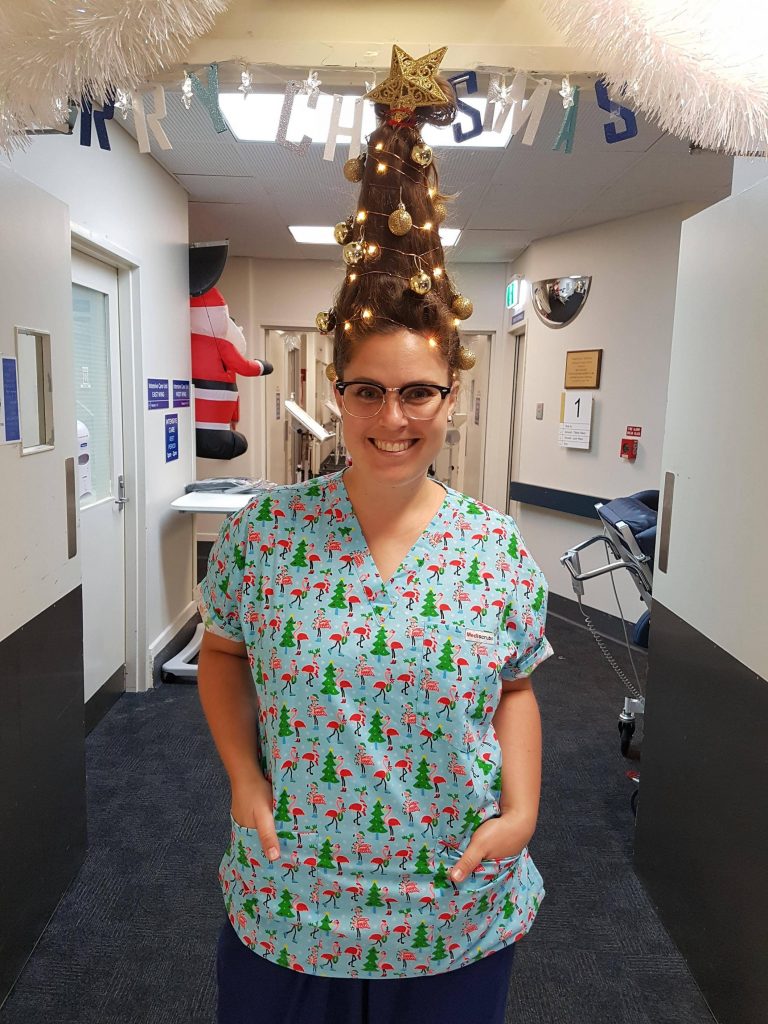 The nurse, who posts on Reddit under the handle "tessellating", needed just a few words to explain why she did this: "If my ICU patients forget for just a few minutes that they're stuck in ICU over Christmas, then it was all worth it."
To be sure, she explained that she "was in charge of the unit tonight," not involved in direct patient care, so her unlikely hairdo did not raise hygienic concerns. She also knew that she wasn't going to need to do any bad-news conversations. Even so, the responses she received testified to how much an effort like this could mean to even — or perhaps especially — the most desperate patients. One user told her:
"My dad passed away nine years ago and Christmas was always his favourite time of year. He spent the last few years on dialysis and he always wore themed hats – the nurses knew him as the crazy hat man. Thinking about how much seeing your hair would have made his week bright years to my eyes. I've seen the joy something so fun and lighthearted can bring to those who otherwise may not have any."
As you can imagine, getting hair to look like this was not a trivial undertaking! She explained that "there's a plastic cone in there. Was a crappy toy megaphone thingo. And a ring of styrofoam to reduce pressure injuries. Lesson learnt last year after 12-hour shift. Centre bit of hair is straight up the middle and (very unwisely) gaffa taped to the outside. Rest is just pulled up over it and tied and looped back down, and a metric f**k-ton of hairspray, bobby pins, and lights (battery pack is taped to inside of cone – can't access it) wrapped around, all hold it in place."
Update: "Tesselating" got in touch and turns out to have posted her photo on Instagram too! Her feed has more evidence as well that she must be a hilariously creative colleague to work with.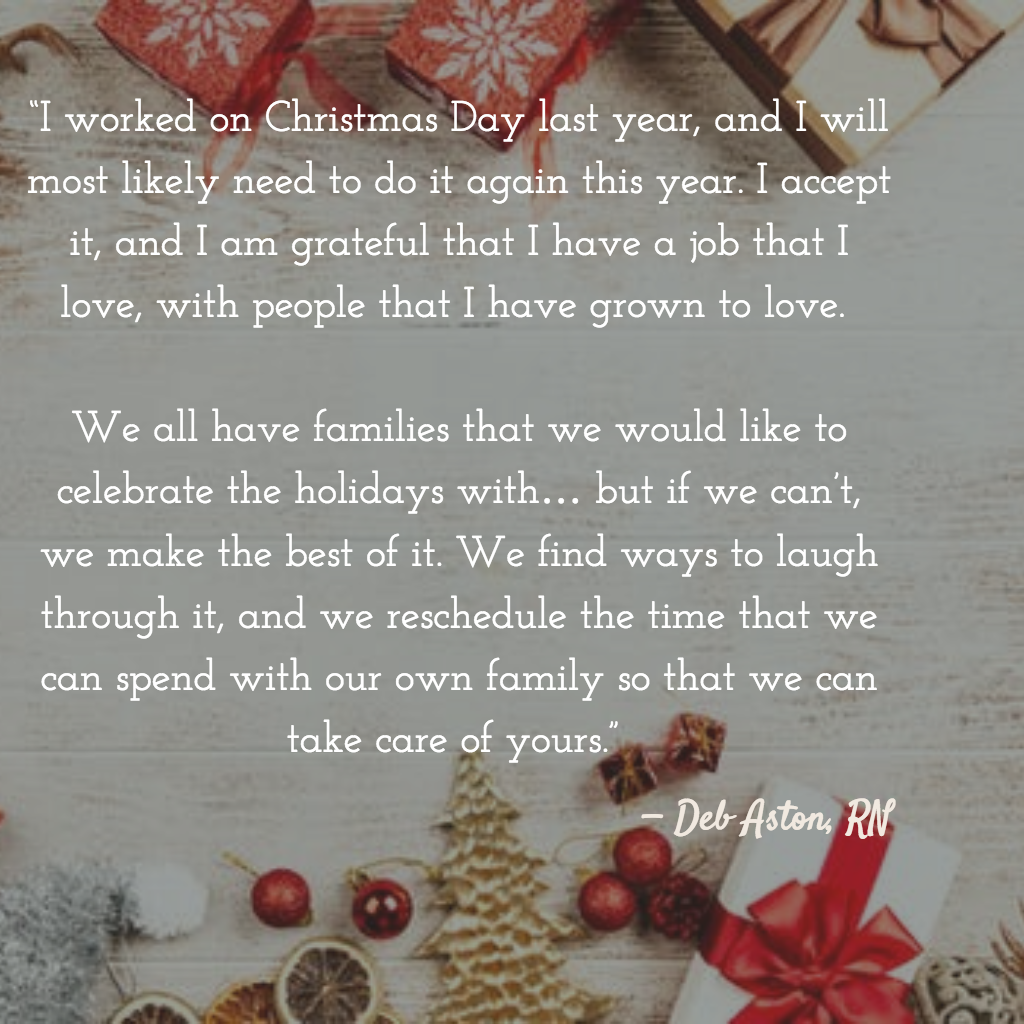 We can't imagine there was any nurse this year who outdid the efforts of "tessellating," but nurses everywhere have been demonstrating their ingenuity in spreading some Christmas cheer in their hospitals. It's rare for a nursing team to have time to spare, but this is what happened in one ICU this year on a slow day: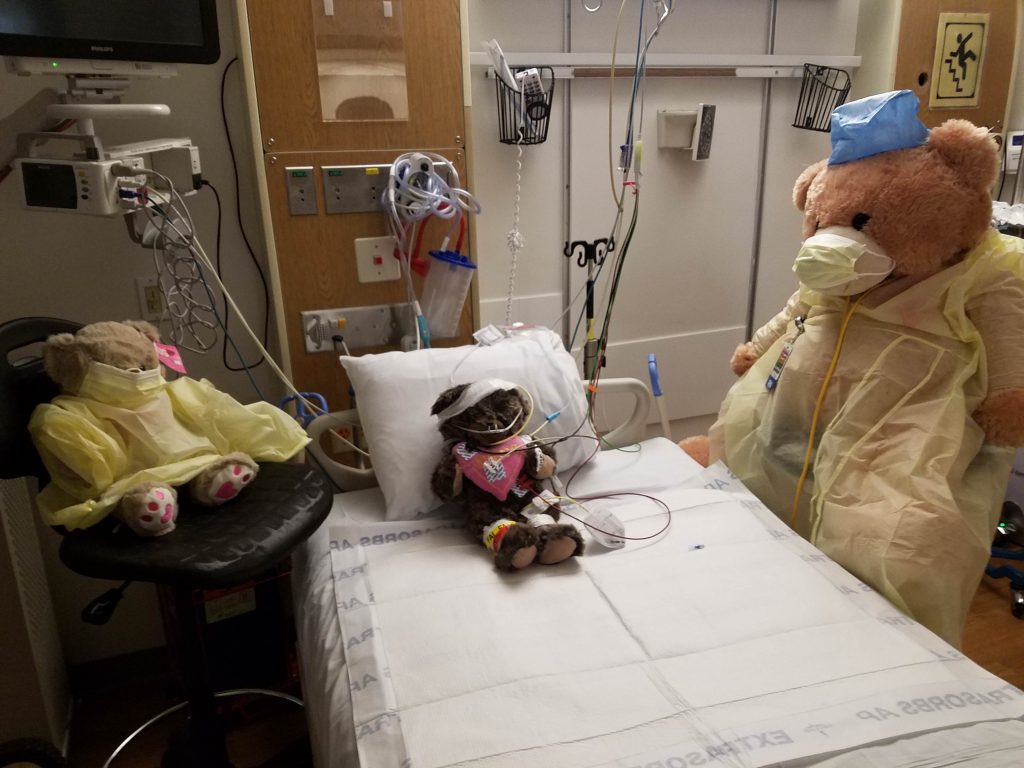 We already highlighted some "Christmas trees for nurses" a couple of years ago, but what do you think of these, um, creative Christmas hospital decorations? There was even a Christmas tree at a fertility clinic with some very specifically themed decorations …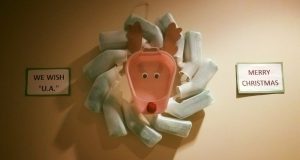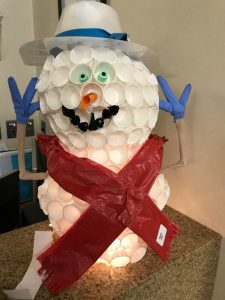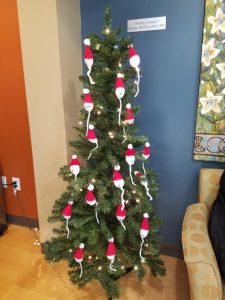 How creative were your colleagues? Tag us on Facebook, Instagram or Twitter and let us know!