Even before the Coronavirus hit our shores, nurses were the most trusted profession in the country. That has been true year after year, for eighteen years in a row! No wonder that people look to nurses as role models again now, in this time of fear and anxiety.
Many nurses have taken up the gauntlet, and played a visible and hugely important role in their communities, informing and educating their family, friends and neighbors about how to protect themselves and the people around them. Others have gone further, taking an unusually public, sometimes quite literal, stance in the streets.
Nurses are not used to finding themselves in the spotlight like this, but it's good and necessary that they do. Necessary, because the stakes are so high. Good, because time was long overdue for the tireless work nurses do to be recognized, acknowledged and appreciated!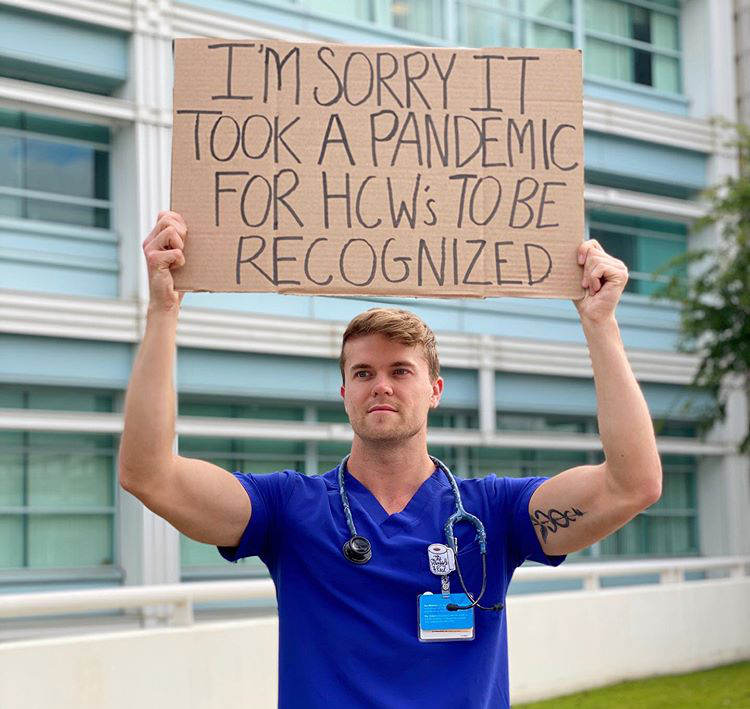 Nurses deserve to be seen, and we want to contribute to making nurses more visible. We want to show nurses — real nurses — in all your wonderful diversity. Of all ages and backgrounds. Whether you are a RN, an LPN, a NP or a CNA, and whatever your specialty. That's why we are reviving our nurse photo contest!
Showing the real face of nursing: the NurseRecruiter.com photo contest
What we have always said in past contests about the need to show the real face of nursing rings truer now than ever. Whether you have been working on the frontlines or holding up the fort elsewhere as normality was disrupted beyond recognition, you have showcased remarkable resilience. You deserve that spotlight, and people deserve to know about you.
So let us know about you. Message us your photos on Facebook, email them to contest@nurserecruiter.com, or use this form to submit them, and tell us your stories. Whether it's a photo of just you or with your team, in scrubs or after work. You can add some info about yourself, or a telling anecdote, or let us know how you have weathered this crisis. Or just let the photo speak for itself. All up to you!
We want to reward you for stepping forward, and not just with applause or hero-themed memes. Each winner in our contest will receive $100. These are tough times, so we are not going to send out gift cards either;  we will simply transfer the money directly to you. And as long as we keep getting enough entries, we will keep selecting winners!
Show us the person behind the face mask. We will publish winning entries on our blog and our Facebook, Instagram and Twitter accounts, and pass on any stories you might want to share! We will also feature some of the winning entries in future ads. Because you've seen those nursing company ads with fake-looking stock photos of models posing as nurses, right? Yeah, we hate them too, so we would much rather show real nurses!
If you would like to take part, just send us an email at contest@nurserecruiter.com, drag and drop your photo(s) into our nurse photo contest form, or message us on Facebook.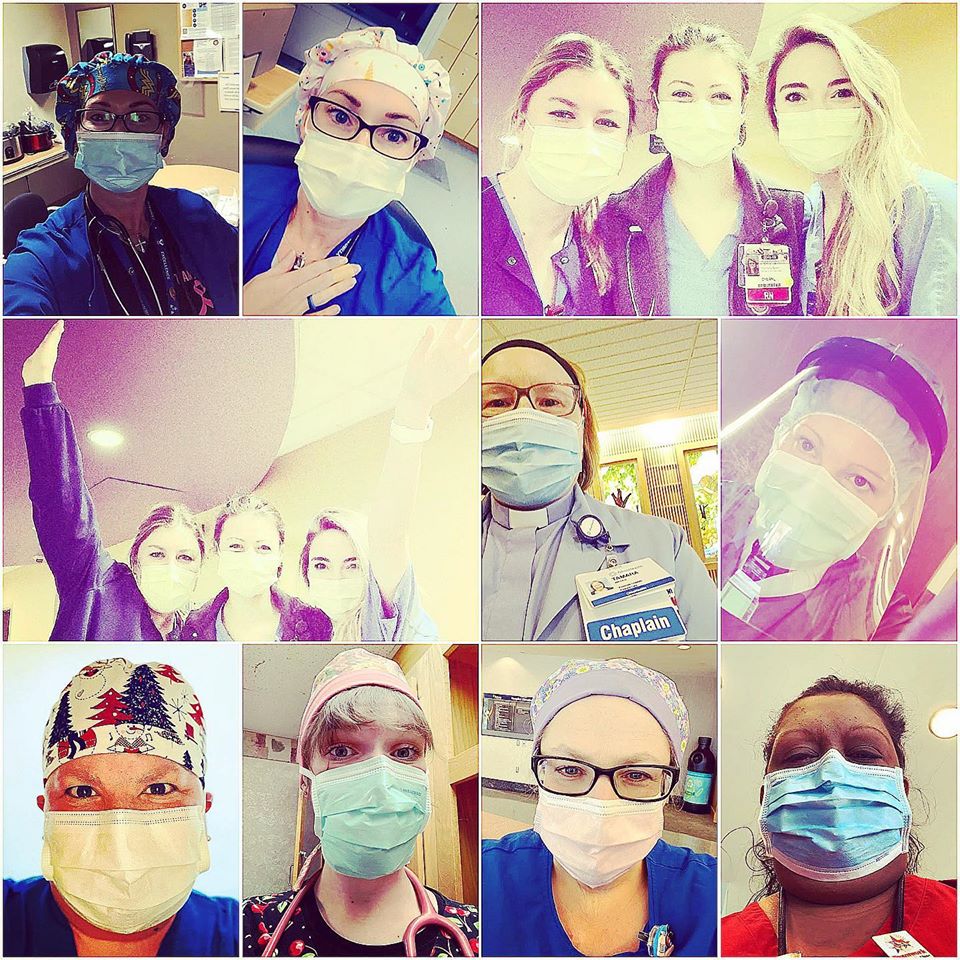 The small print
No entry fee is necessary to participate or win. The contest is void where prohibited by law, regulation, statute or other appropriate legal authority.
Send in as many entries as you like – there is no limit!
The winning photos will be selected by NurseRecruiter.
Winners will receive $100.
Contestants grant NurseRecruiter a worldwide, perpetual and non-exclusive royalty-free license to reproduce and publish each submitted story/comment and photo in any medium, including promotional material and advertisements.
Employees, agents, contractors and owners of NurseRecruiter and their immediate relatives and household members are not eligible to enter or win.