With our ongoing nurse photo contest, we're going to keep on going, and we will keep on picking new $100 winners!
You can read everything about our contest, why we are doing it, and what you can expect, right here: Nurses deserve to be seen. Win $100 in our photo contest!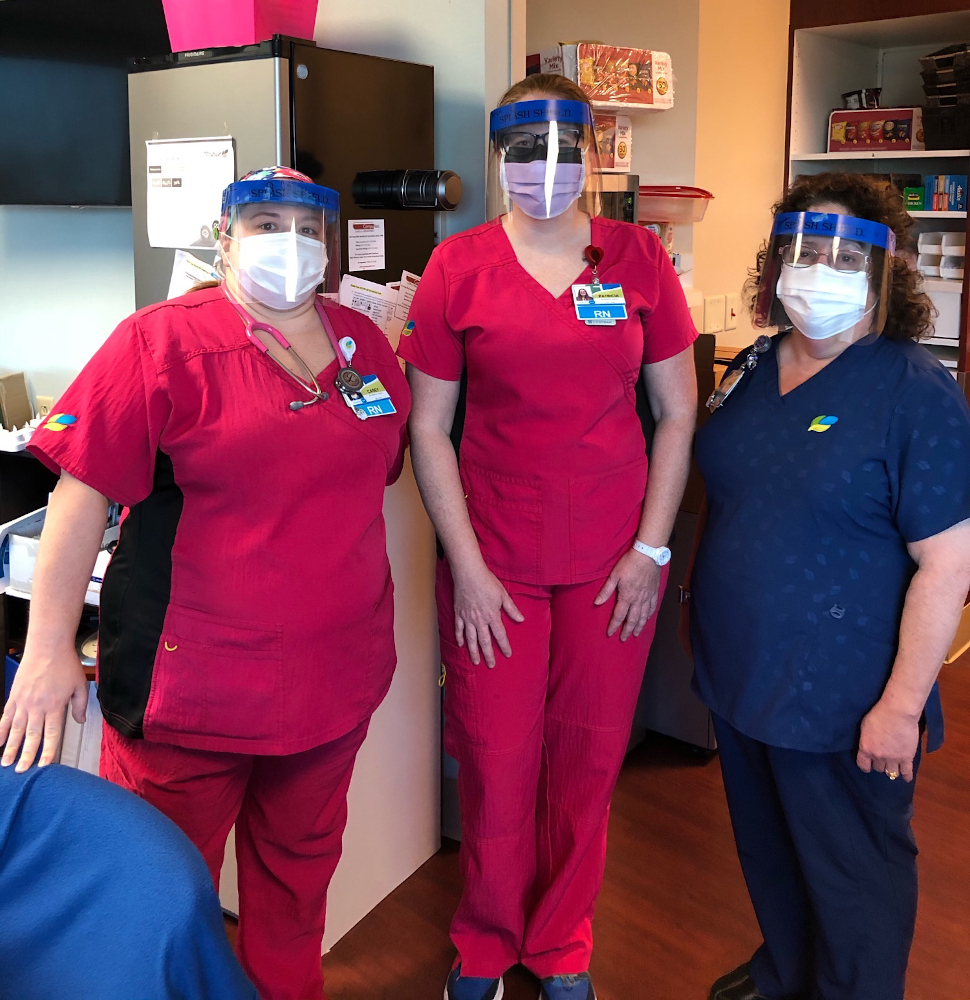 This time, we decided to do something different, and went back through all the submissions we have received so far to pick an additional winner. Trust us, there were many great ones!
We selected the moving entry of hospice nurse Cassandra Hoff, who wrote:
"This is myself, my coworker Patricia, and my boss Diane. We are hospice nurses. While we haven't had to take care of patients with Covid yet, we have been affected by not being able to allow many visitors to see their family."
Thank you for sharing your nursing life experience with us, Cassandra!
We especially love these team photos. So if you would like to be the next winner, feel free to ask your favorite colleague to pose with you.. all entries are welcome!