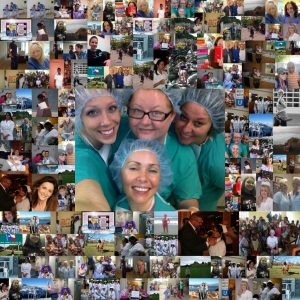 Since we announced the Real Nurse Photo Contest last month, we've received some amazing photos we would like to share with you.
You can find them all on display at Real Nurse Photos.
We've got pictures of nurses on duty, and nurses doing the leisure activities they love – everything from running half-marathons to digging for gold! We've got some beautiful photographs from travel nursing jobs all over the world, too.
Visit Real Nurse Photos to see all the photos collected thus far and please feel free to like, comment on and share  your favorite nurse photos with your friends.  If you want to see the latest photos as they are added, don't forget to follow Real Nurse Photos on Twitter or Like the page on Facebook.
Photos are still being accepted for our contest as we continue our call for nurses to submit pictures depicting the real faces of nursing and the interesting places your nursing jobs have taken you. The results so far have been spectacular and we are excited to be announcing the winner next month following the deadline of March 15th.
Enter as many times as you like. The winner gets a $100 Amazon gift card and will be featured on our Facebook cover page, in a future newsletter and elsewhere on our websites.