The nursing profession enjoys a high rate of approval in the court of public opinion as a profession of "honesty and ethical standards." Unfortunately, despite the public's esteemed view of registered nurses, this perception has not inspired legions of individuals to enter the profession and boost the number of nurses in the country.
The present shortage of nurses began in 1998, and although RN workforce numbers have risen slightly, future projections hold that by 2020, the United States will have 285,000 unfilled RN positions. The shortage will be 50 times the size of any previous nursing shortage. By 2025, the gap could be as large as 500,000.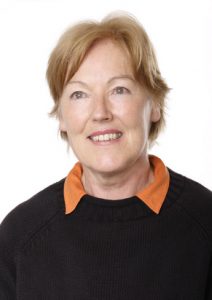 As Baby Boomers have aged and started retiring, so have thousands of nurses. The average age for a registered nurse lies somewhere between 44 and 48, depending on the study. Many new nursing students come to the profession as a second career, which contributes to the increased age of the workforce.
According to a new survey that examined public perceptions of nursing careers, the public seems to be aware of a nursing shortage with a reported 61 percent believing their community needs more nurses, while in 2006, 80 percent of nurses believed a shortage existed. The public, however, believes that salary and benefit issues contribute to the shortage, as opposed to issues like adverse working hours or nursing school faculty shortages.
Despite the public's viewpoint of the source of the nursing shortage, 70 percent have a positive view of nursing as a career choice. Only teaching rated higher with a 74 percent approval rating. Women look more favorably upon the profession than men, and 80 percent of health care workers say that nursing is a good career move vs. 68 of non-health care workers.
Regarding salary, roughly 53 percent of Americans believe that nurses are underpaid. The survey showed that the public generally believes that teachers and fire fighters were more underpaid than nurses. People in the middle age range of 45 to 64 were more likely to believe nurses were underpaid than people 18 to 35 or over 65. Women (55 percent) were more likely than men (48 percent) to feel nurses were underpaid.
Twenty-five percent of Americans said they had considered a career in nursing, and 32 percent had talked it over with someone who was considering it. Fifteen percent said they had given a nursing career serious consideration. For those who did not enter the profession, the reasons ranged from concern about the level of commitment required to financial barriers. Out of those who had discussed the career choice with someone, 46 percent said the conversation was driven by a personal experience with illness.
The public, rather than a doctor or nurse, is more likely to recommend nursing as a profession, as are people who watched medical dramas or comedies on television. African- American respondents were more likely to recommend a nursing career.
Researchers from this study concluded that although the public views nursing as a positive career choice, this does not move enough people into the profession. Expanding nursing education programs to allow more enrollees and continuing efforts such as the Johnson & Johnson initiative "Campaign for Nursing's Future" will raise public awareness on the benefits of nursing as a career.