Who still has a sense of humor, even when literally everything seems to go sideways?
Nurses do!
Proof positive: the entry we received a couple of weeks ago in our ongoing nurse photo contest. (All we had to change about it was the website they listed on their placards. 😉 )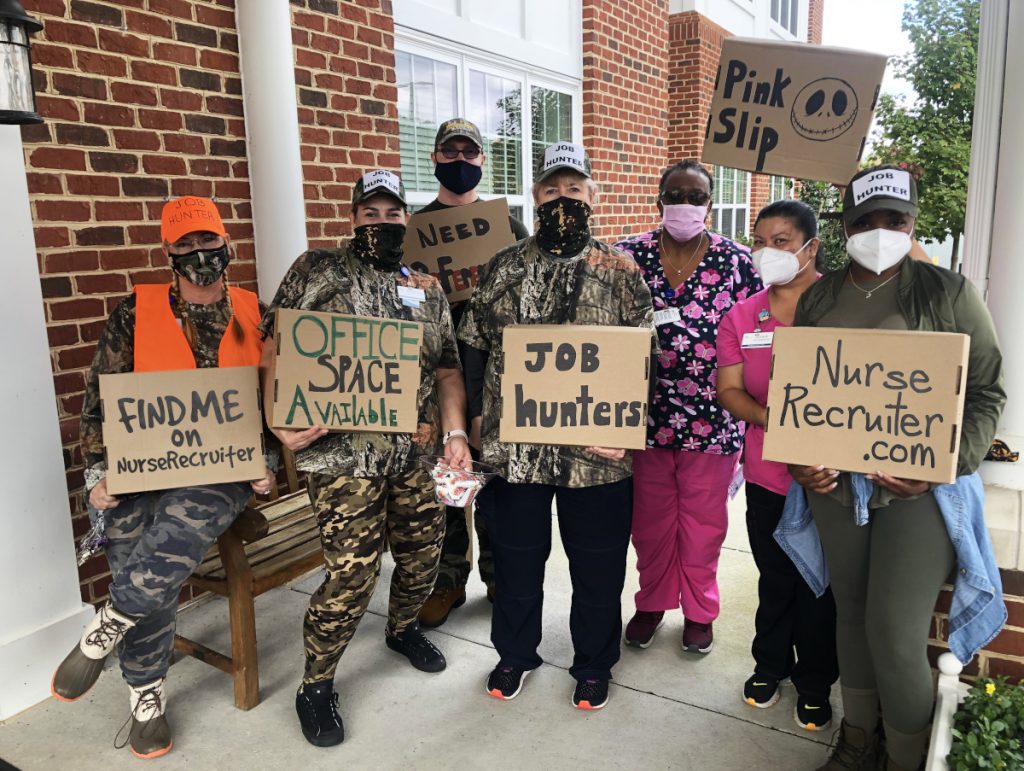 Here's the corollary: for every nurse with a sense of humor, there is at least one congenitally humor-challenged senior executive… but you'd guessed that, right? This is how the story went down:
Our home health agency is going out of business. To cheer ourselves up for the company wide Halloween contest we dressed as job hunters.

The senior leaders at the company didn't think it was funny. We were excluded from the contest and our picture would not be included on the website. The CEO said he was disappointed in us.

We told him the feeling was mutual. During a pandemic, a month before the holidays, 25 people are losing their jobs! We wanted to find some laughter and joy as a group, and we had such a good time in a place that had been crying daily over the uncertainty we were dealing with.

Thought maybe someone else could enjoy the humor..

Rachael C.
Thank you so much, Rachael, for sharing this with us. We deeply sympathize with your team and the misfortune of losing your jobs right at this difficult moment. And, c'mon. The very least the suits at your work could have done for you is to appreciate the way you deployed some dark humor to find a bit of joy in the middle of this mess. That's the least they owed you!
No doubt: your team deserved to be the first winners of our brand new $500 group prize.
When we sent Rachael the prize money — which we did almost straight away when we received their entry — she wrote back to say, "I am so grateful for this today. I can't wait to share the funds with my coworkers. I'm the clinical manager here and I have so many employees that need the money. ❤️ ❤️ ❤️ Thank you so much again!!"
But we are not done yet: we will pick more winners, both for the special group prize and for the contest in general! So keep sending in more entries, whether with some of your colleagues or of you alone.
We already received a bunch, and we want to share some of them here now — but you can still join these participants to see which one of you will be the next to be picked!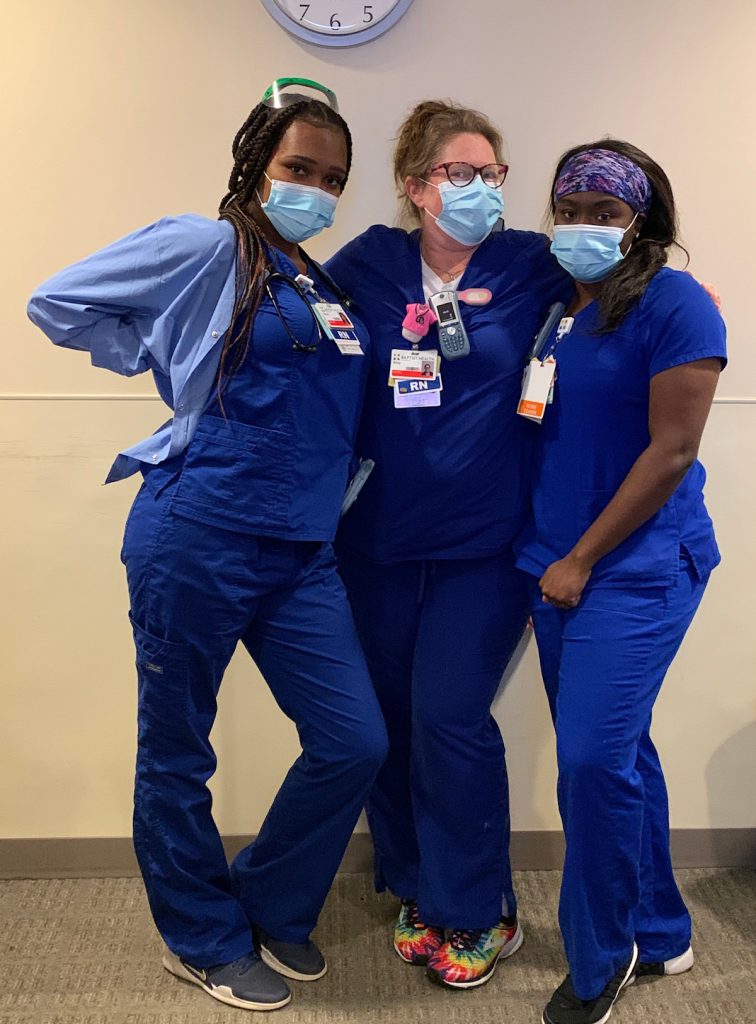 Here's Amy with her colleagues — she wittily dubbed the photo "Charlie's Angels," and hey, we won't argue with that!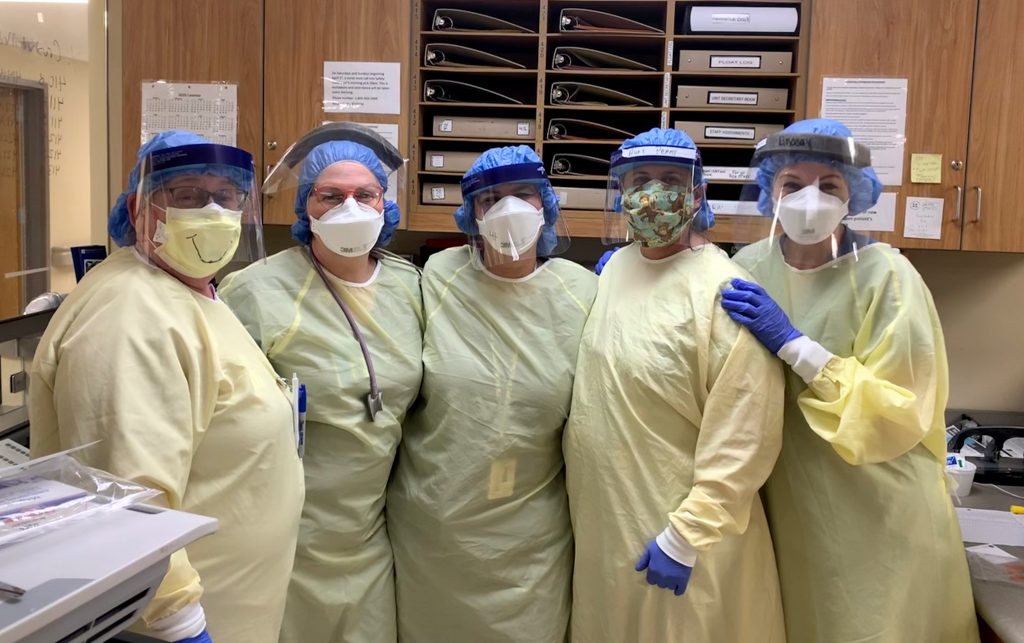 This is Lindsay with her team. They've been doing the hard work, the frontline work. Nothing but the greatest respect to you, Lindsay. Thank you all so very much. We will keep you in our hearts.
A local nursing home was evacuated due to a coronavirus outbreak. All residents who tested positive where transferred to the hospital where I work. Two patients to every room, nurses taking care of 7-8 patients each shift. It was quite the experience and we all worked extremely hard to provide quality care for them all, despite our own fears. Everyone stepped up and showed up.

Lindsay R.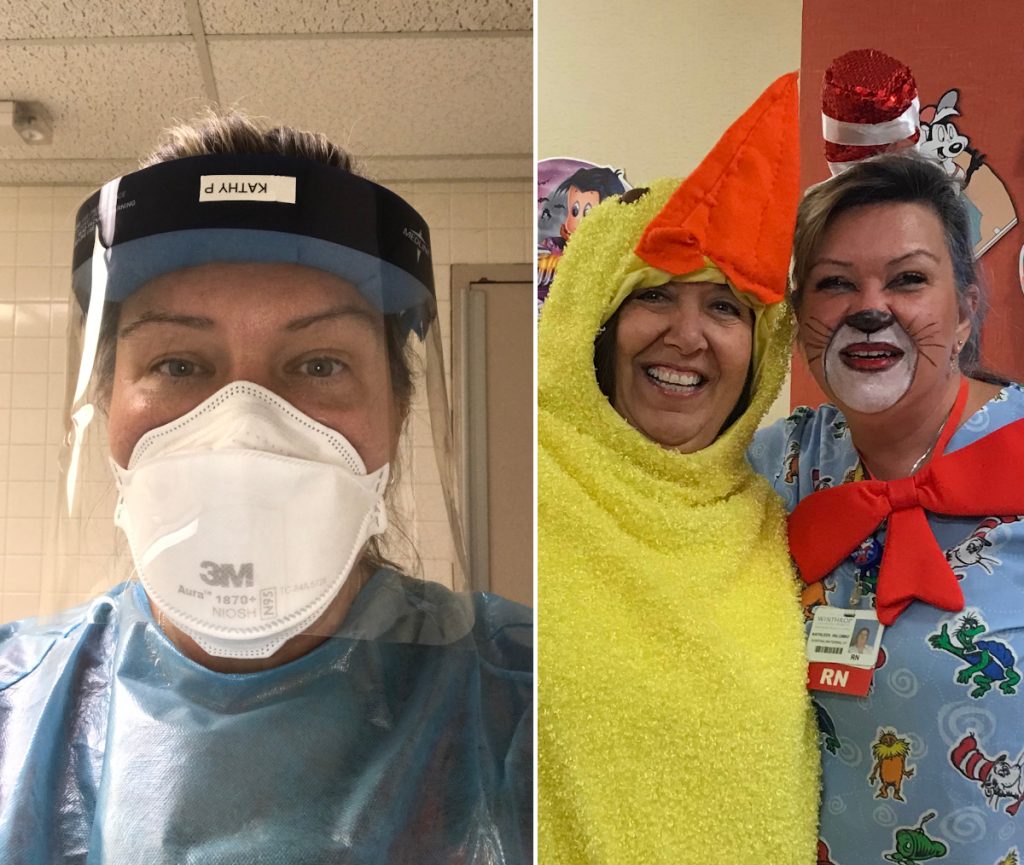 Kathy's entry showcases the two sides of being an exceptional nurse. The professional skills and expertise comes first — but a great nurse also has the heart and creativity to get goofy if that's what makes the patients smile!
Working in pediatric oncology is tough. We try to keep it as normal as possible for the kids, but when Halloween comes around we step it up and dress up! It is sure to put a smile on their faces… and the parents love it too 😀

Kathy P.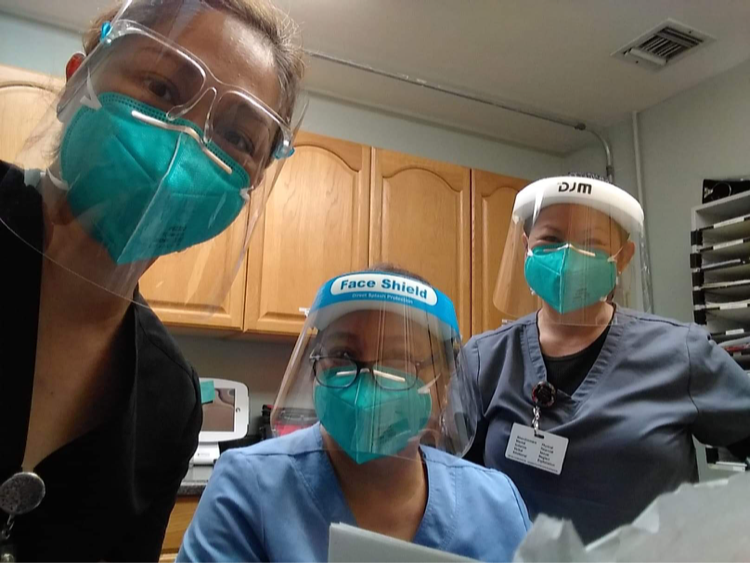 Grace sent in this photo of herself with her co-nurses. Together, they are "health care heroes with compassion and dedication".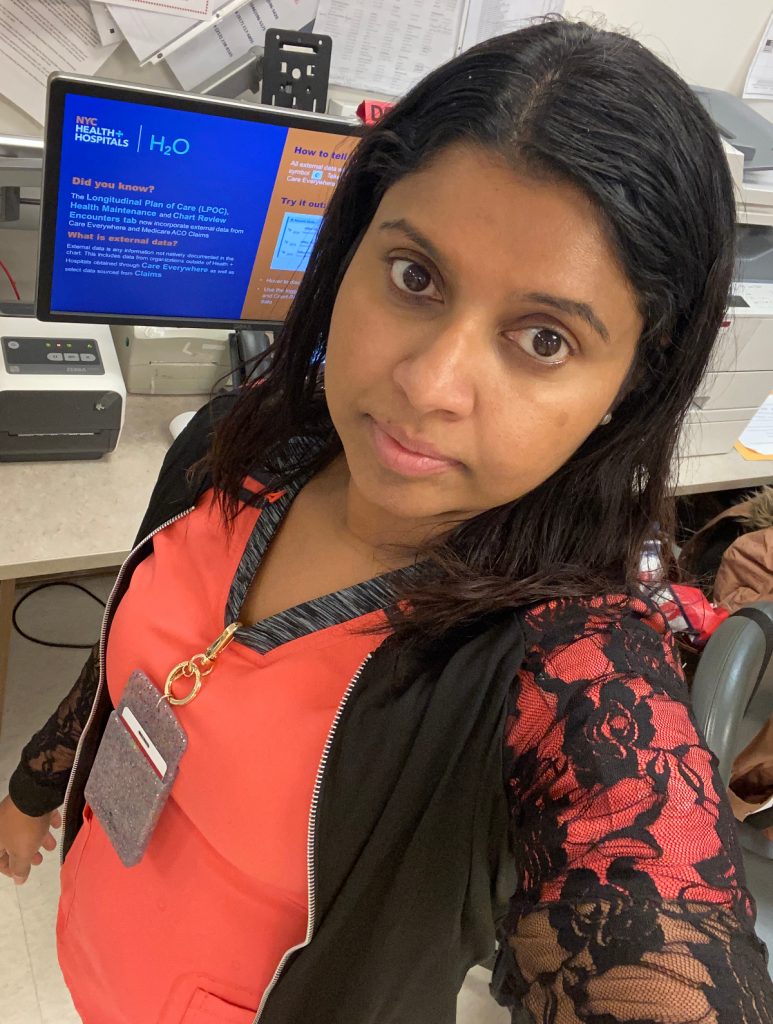 This is Ruwanthi, a Med Surg nurse.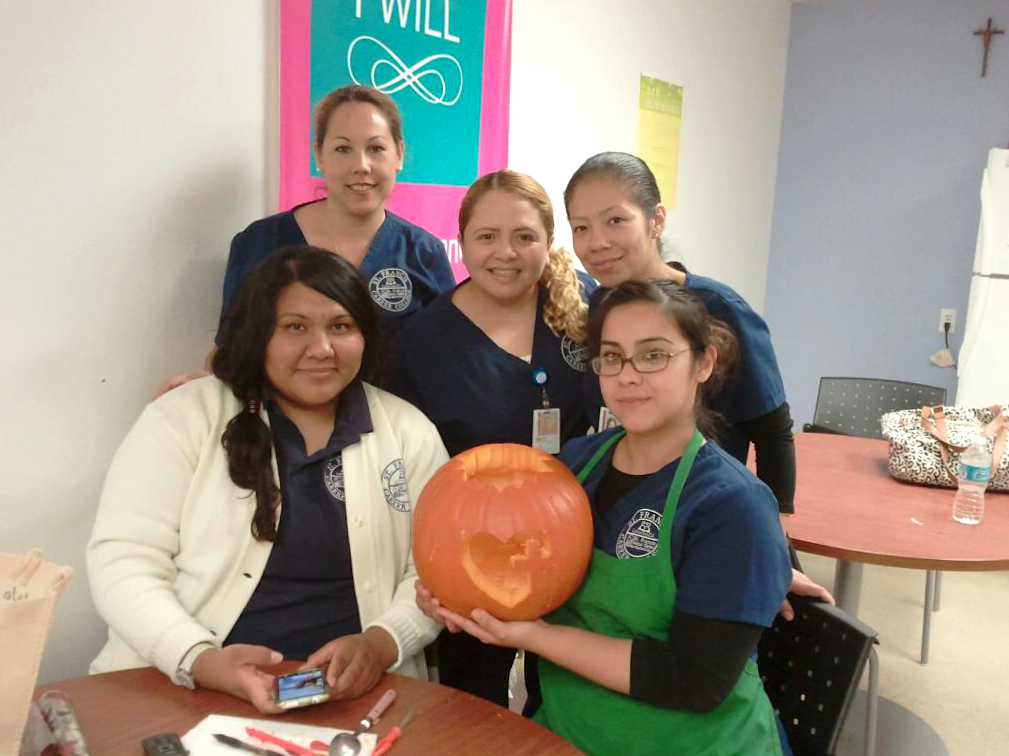 Yvonne sent in two photos — remember, you can send in as many as you'd like! "Would future nurses count??," she asked (yes!), before explaining what we're looking at: "Our pumpkin carving contest with other cohorts." Looks great!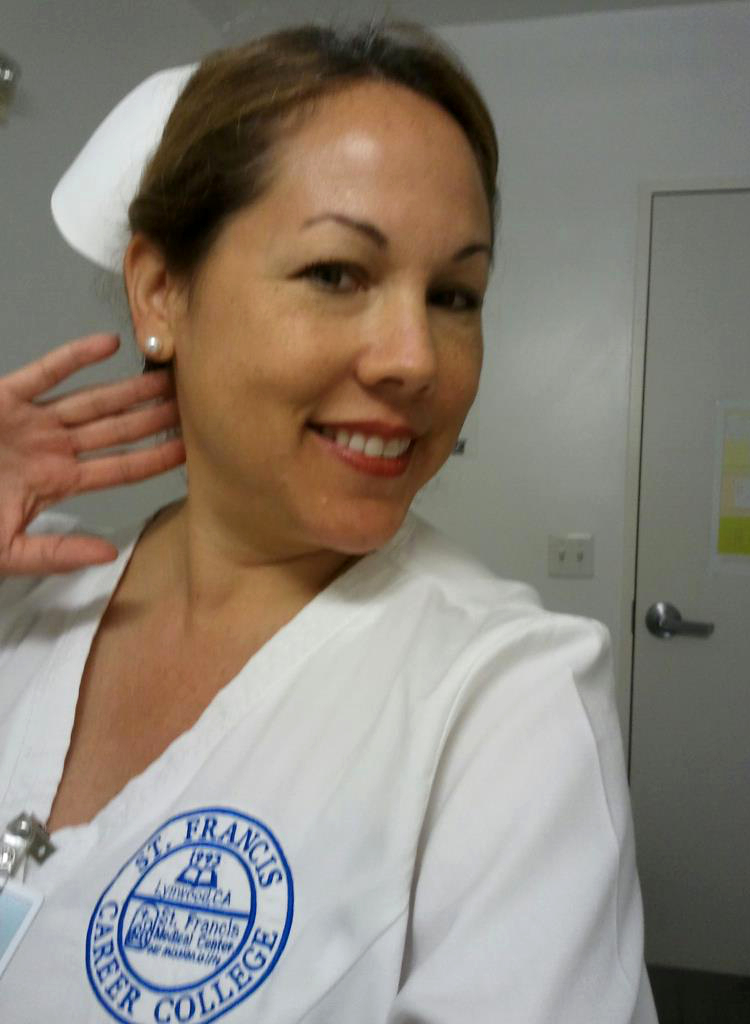 Four weeks to go. On break from clinicals. Just goofing around.

Yvonne G.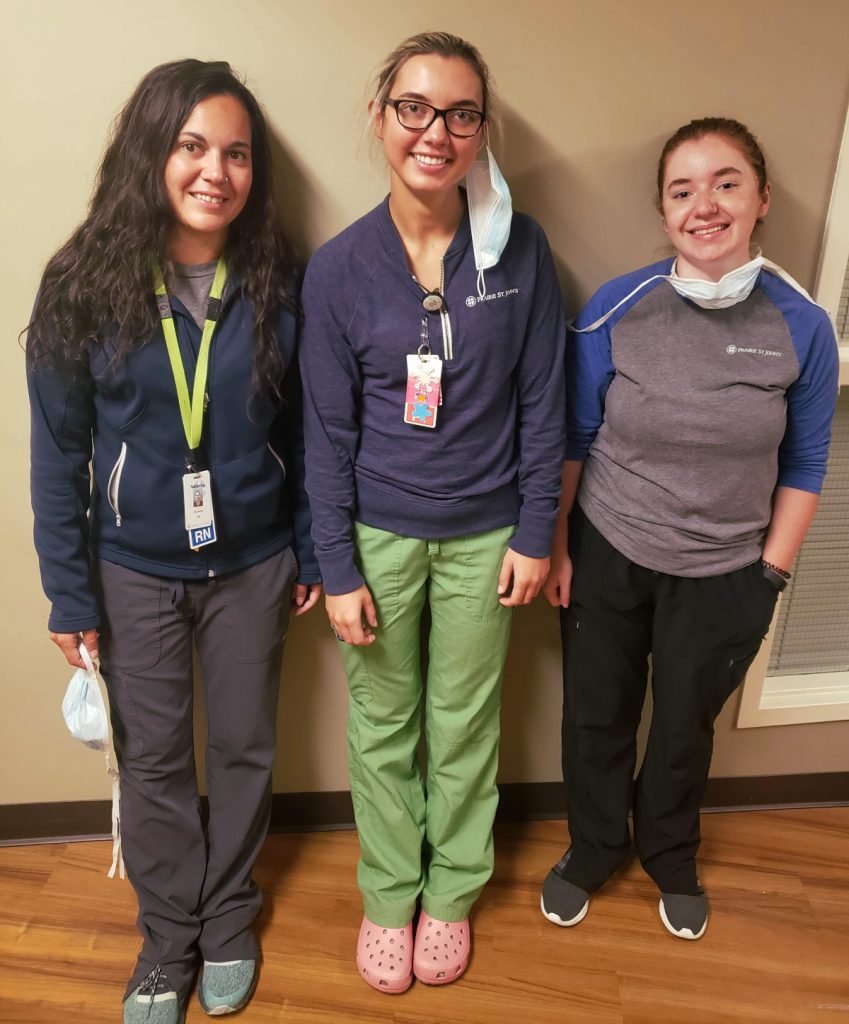 Natasha I. and her colleagues. Thank you for your entry!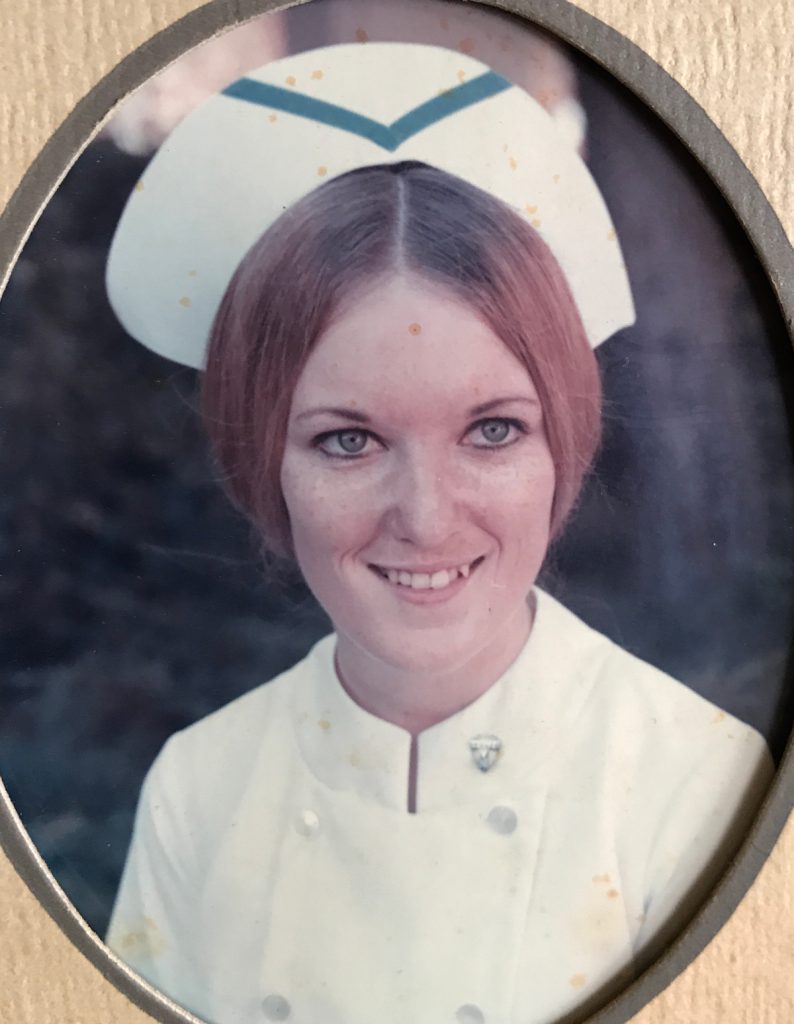 We've written about this here several times: having experienced nurses on your team can be a godsend. So we can all be thankful for nurses like Barbara, who sent in this awesome vintage photo. Still going strong after 50 years as LPN!
LVN/LPN since 1970! Still love being a nurse💕

Barbara S.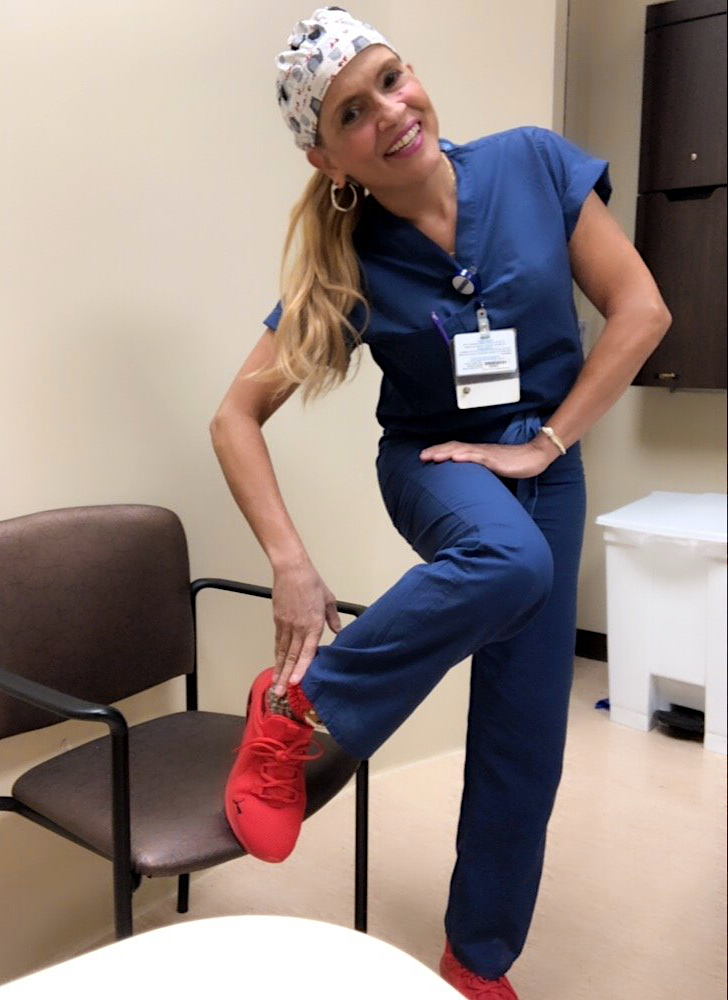 Selma is an ER nurse, and as she wrote in her caption: "ER NURSES RULE!"
The small print
No entry fee is necessary to participate or win. The contest is void where prohibited by law, regulation, statute or other appropriate legal authority.
Send in as many entries as you like – there is no limit!
The winning photos will be selected by NurseRecruiter.
Contest winners with photos of 1-2 people will receive $100. Group winners will receive $500.
Submitted photos will be used to promote our nursing job board and other NurseRecruiter services. Contestants grant NurseRecruiter a worldwide, perpetual and non-exclusive royalty-free license to reproduce and publish each submitted story/comment and photo in any medium, including promotional material and advertisements.
Employees, agents, contractors and owners of NurseRecruiter and their immediate relatives and household members are not eligible to enter or win.