Last month, Louisiana became the 31st state to join the Enhanced Nurse Licensure Compact (eNLC). Louisiana is a brand new addition to the compact states as it never joined the original Nurse Licensure Compact.
Update, 4/29/2019: From sea to shining sea, will nurses get the eNLC? This month, good news from Indiana and Alabama!
This is great news, as it will make it a lot easier for nurses from other states to take up jobs in the state, and for nurses from Louisiana to pursue nursing job opportunities elsewhere. Don't start planning your move straight away though – the changes will go into effect in December at the earliest!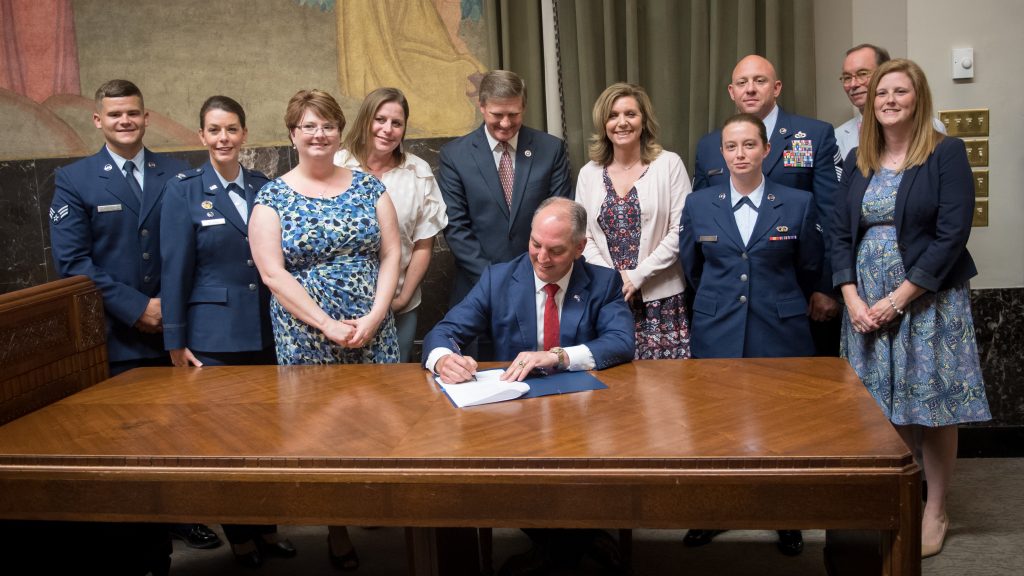 "It took me six months to get my license"
On May 31, 2018, Louisiana Governor John Bel Edwards signed legislation recognizing and adopting the Enhanced Nurse Licensure Compact and the Physical Therapy Licensure Compact. The legislation, sponsored by Louisiana state Senator Barrow Peacock and state Representative Dustin Miller, enjoyed widespread support from Louisiana nurses and physical therapists, healthcare employers and businesses across the state.
"By allowing professionals with the right experience and licensure to practice within our state and our area, we can attract the best and brightest professionals as well as fill shortages we have within the healthcare community," said Lisa Johnson, president and CEO of the Bossier City Chamber of Commerce.
Louisiana nurses and hospitals thank Senator Barrow Peacock and Rep. Dustin Miller for successfully championing SB 202. The new law allows Louisiana to join a majority of other states in adopting the enhanced Nurse Licensure Compact.
The legislation will also "allow licensed military dependents to more easily assimilate into the local workforce," Tech. Sgt. Daniel Martinez reported last month. The story of Shellie Neuman, a registered nurse and Air Force spouse, illustrates how much of a difference this will make. She testified in support of the new legislation, telling the Louisiana state senators how long she had to wait to work as a nurse in Louisiana.
"I was a Texas registered nurse and they are part of the compact. I practiced on that license in five other states. When I moved here, I had to get a Louisiana license and could not practice. From start to finish, it took me six months to get my license," she recounted. The new legislation should significantly reduce such bureaucratic hurdles.
Next up: Kansas
Louisiana is planning to implement the eNLC date on December 1, 2018 although the Louisiana State Board of Nursing has warned that the implementation date may be delayed due to "due to its occurrence during our normal renewal cycle." Until then, the existing system will remain in effect:
Until implementation, RNs licensed in Louisiana hold single state licenses, not Compact multistate licenses and are not authorized to practice in any other state by virtue of their Louisiana single state license. Additionally, nurses wishing to practice in Louisiana who hold Compact multistate licenses from another state must still apply for a Louisiana single state license.
There was more good news elsewhere, though. Louisiana is not the only state that will be joining the Enhanced Nurse Licensure Compact. Kansas will also be implementing the eNLC. In that state, the change is scheduled to take place on July 1, 2019. After that, not one state between Mississippi and Idaho will be left outside the eNLC.