Big changes are coming to multistate nurse licenses. Here is what you need to know.
If you are a travel nurse or have ever relocated to another state for a nursing job, you are probably familiar with the Nurse Licensure Compact (NLC) system.
The Nurse Licensure Compact was launched in 1999 to help address the nursing shortage and expand telemedicine by making it easier for nurses licensed in one state to practice in other states without needing to go through the process of obtaining a new and separate license every time. Those who were fortunate enough to be licensed in a compact state enjoyed the benefit of having their license recognized in two dozen other compact states which often meant they could almost immediately begin practicing in those states without lengthy delays to obtain a separate license. However, the compact system has always been limited in that only about half the states participated in it and some large states, such as California, have rejected it.
One factor that limited adoption of multistate licenses was the lack of a requirement for a fingerprint based federal criminal background check. In January, the National Council of State Boards of Nursing launched the Enhanced Nurse Licensure Compact (eNLC) system which now requires criminal background checks and addresses a number of concerns that made some states reluctant to participate in the previous Nurse Licensure Compact system. When it launched on January 18th, 29 states had already agreed to join the new compact and legislation to join is pending in 9 other states.
"This opens a new and exciting era for nursing licensure," said Sue Tedford, the executive director of the Arkansas State Board of Nursing and the chair of the Interstate Commission of Nurse Licensure Compact Administrators. "The eNLC not only benefits nurses with increased mobility to practice, it also increases access to care for patients. Additionally, new provisions in the eNLC enhance patient safety," she said.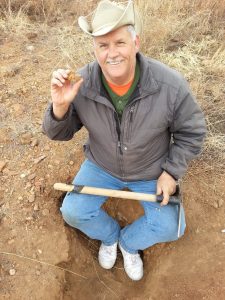 How the eNLC Affects You
If you are practicing or plan to practice in a state that participated in the original Nurse Licensure Compact or the new Enhanced Nurse Licensure Compact, you are probably wondering exactly how these changes may affect you.
"Grandfathering" rules for nurses in original compact states
For most nurses licensed in or residing in one of the original compact states, the launch of the eNLC is good news as it expands the number of states in which they can practice. If you meet certain requirements and currently have a license from Arizona, Arkansas, Colorado, Delaware, Idaho, Iowa, Kentucky, Maine, Maryland, Mississippi, Missouri, Montana, Nebraska, New Hampshire, New Mexico, North Carolina, North Dakota, South Carolina, South Dakota, Tennessee, Texas, Utah, Virginia or Wisconsin, then you may be grandfathered in, exempt from additional multistate licensure requirements and automatically receive multistate license status. To be eligible for eNLC grandfathering, nurses must meet the following criteria:
Be a resident of an original NLC state that has enacted the enhanced NLC.
Held an original NLC multistate license on July 20, 2017.
Has not had a disqualifying event since July 20, 2017, which would nullify the grandfathering.  Examples of disqualifying events include but are not limited to:

Changing primary state of residence to another state.
Allowing the license to lapse.
Being convicted of any felony.
Being convicted of a misdemeanor related to the practice of nursing whereby the conviction is determined to be a disqualifying event by the board of nursing.
Having a license disciplined and placed on probation or with any practice restrictions.
Current enrollment in an alternative program.
Nurses can verify that they hold an enhanced multistate license by checking their status using the quick confirm feature at www.nursys.com.
Rhode Island
Rhode Island is a notable exception to the grandfathering provisions of the enhanced NLC.
Rhode Island is the only remaining original compact state that has not yet passed legislation to join the eNLC and one of four states that have not yet withdrawn from the original Nurse Licensure Compact. Starting in 2008, RNs and LPNs licensed in Rhode Island were able to practice in 24 additional states and nurses licensed in those states were able to practice in Rhode Island without obtaining a Rhode Island nurse licenses. Currently, nurses with only a Rhode Island license can practice in Rhode Island, Wisconsin, Colorado and New Mexico under the terms of the original compact. Nurses from other compact states who are working in Rhode Island are now required to obtain Rhode Island licenses to continue working in the state.
On June 11, 2018, Wisconsin will withdraw from the original NLC and on July 18, 2018, Colorado and New Mexico will also withdraw. The original NLC automatically ends when it has less than two states so if Rhode Island does not enact legislation to join the eNLC by July 18, 2018, then Rhode Island nurse licenses will soon only be valid in Rhode Island.
According to a recent report by Kaiser Health News reporter Anna Gorman, some Rhode Island nurse leaders are concerned that joining the eNLC will result in a lack of control over nurse qualifications and training.
"The ability to control the standards of training and quality are of some concern to us. We want them trained in Rhode Island. We want them licensed in Rhode Island," said Linda McDonald, president of Rhode Island nurse union United Nurses and Allied Professionals, in an interview with Kaiser Health News. In December, the Providence Journal also reported that several Rhode Island nurse union leaders oppose the state joining the eNLC.
The Rhode Island state legislature is currently considering legislation to join the eNLC.
Non-Compact States
Nurses residing or licensed in states that never participated in either the original or the enhanced Nurse Licensure Compact should see little change. To practice in other states, they will need to obtain single state licenses in each of those states. Note that it is not possible to obtain an eNLC multistate license as a resident of a non-compact state. Residents of non-compact states can only practice in compact states by obtaining single state licenses for each state. Residents of states that have enacted the enhanced NLC can, if they meet all other requirements, obtain a multistate license and then obtain additional single state licenses for non-compact states.
Nurses in New Compact States
Nurses residing and licensed in Florida, Georgia, Oklahoma, West Virginia and Wyoming will be eligible for multistate license status if they meet all the requirements. Multistate license status is not granted automatically and nurses will need to apply for a multistate license.
Uniform Licensure Requirements for a Multistate License
An applicant for licensure in a state that is part of the eNLC will need to meet the following uniform licensure requirements:
1. Meets the requirements for licensure in the home state (state of residency);
2. a. Has graduated from a board-approved education program; or
b. Has graduated from an international education program (approved by the authorized accrediting body in the applicable country and verified by an independent credentials review agency);
3. Has passed an English proficiency examination (applies to graduates of an international education program not taught in English or if English is not the individual's native language);
4. Has passed an NCLEX-RN® or NCLEX-PN® Examination or predecessor exam;
5. Is eligible for or holds an active, unencumbered license (i.e., without active discipline);
6. Has submitted to state and federal fingerprint-based criminal background checks;
7. Has no state or federal felony convictions;
8. Has no misdemeanor convictions related to the practice of nursing (determined on a case-by-case basis);
9. Is not currently a participant in an alternative program;
10. Is required to self-disclose current participation in an alternative program; and
11. Has a valid United States Social Security number.
We know these licensure changes can be complex and confusing. If you have any questions or concerns, we suggest contacting your recruiter, credentialing coordinator or state board of nursing. Of course, you can always contact us at NurseRecruiter and we'll do our best to answer your question, solve your problem or refer you to someone who can better assist you.
What do you think about the enhanced Nurse Licensure Compact? Should every state join it? Are there any changes you would like to see in the nurse licensing process or requirements?
We would love to hear your thoughts and opinions so please let us know!