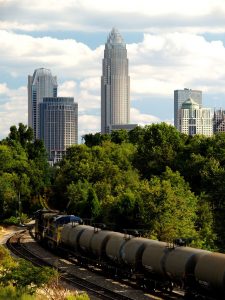 A charming older city in the southern United States, Charlotte is home to some very fine hospitals. Some of the best nursing jobs in Charlotte can be found at Carolinas Medical Center, Presbyterian Hospital and Gaston Memorial Hospital, which are all well-rated by US News and World Report, and have several high-performing specialties.
Many Charlotte area nursing jobs are in hospitals located within a reasonable driving distance, including Sanger Heart and Vascular Institute, Rankin Women's Medical Center, and Mecklenburg Radiology.
Nurses working in the Charlotte area have salaries that are high as the cost of living is also fairly high.  Staff RNs average about $66,000 per annum. Licensed practical nurses average about $41,000 per year, with CNAs averaging just under $29,000 in annual pay. All figures are from Salary.Com for 2012.
For travel nurses visiting the city, there are all sorts of places of interest to see and experience, from the US National Whitewater Center for outdoors enthusiasts to the Carolina Actors Studio Theatre to the Billy Graham Library and the Symphony. Plus, there's the Bechtler Museum of Modern Art, the Daniel Stowe Botanical Garden, Opera Carolina, and the Carolinas Aviation Museum. Sports and fitness enthusiasts will surely enjoy not only watching the Carolina Panthers and the Charlotte Bobcats but also a pilgrimage to the NASCAR Hall of Fame, or even hiking around Morrow Mountain State Park. History buffs will have fun checking out the Historic Latta Plantation (12 miles northwest of the city) and the Wadsworth Estate– or taking a trip west to see the Biltmore Estate in Asheville, which is about two hours away.
Whether residing in Charlotte or visiting as a travel nurse, getting around usually involves driving although there is a rapid transit option. Interstate Route 77 (also called the Bill Lee Freeway) cuts roughly north and south while Interstate 485 makes a ring around the city. Closer to the heart of things is the Andrew Jackson Highway (Route 74). A main northeast to southwest road is Tryon Street.
Charlotte travel nursing jobs are often on Blythe Boulevard or Tryon Street, with some on the downtown numbered streets or Morehead Street, or Randall Road.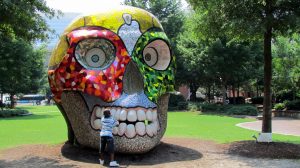 Another popular transportation option in Charlotte is the transit system, called CATS (Charlotte Area Transit System), consisting of bus and rail. Public transportation is within walking distance of some hospitals, particularly the Carolinas Medical Center on Tryon Street.
Housing is more expensive the closer you get to the center of things, with a marked leap in costs for buildings on Tryon Street. But bargains can be had the farther you go outside of the downtown area. Foreclosed properties are also available. According to Trulia, the housing market is beginning to recover in early 2013. Apartment living can be a viable option, close to the downtown area, either in multi-story buildings or even converted mills.
Educational opportunities are plentiful, as Charlotte is the home of several superior colleges and universities. Nursing programs are available at (among others) the University of North Carolina at Charlotte, Queens University at Charlotte, Gaston College and Central Piedmont Community College. All can greatly improve the experience of nursing in North Carolina.
Be a part of a growing, vibrant city – Charlotte! Got any more great tips about living and working in Charlotte? Feel free to comment.