Rachelle Roggiero is the latest winner of of our weekly NurseSwag giveaway.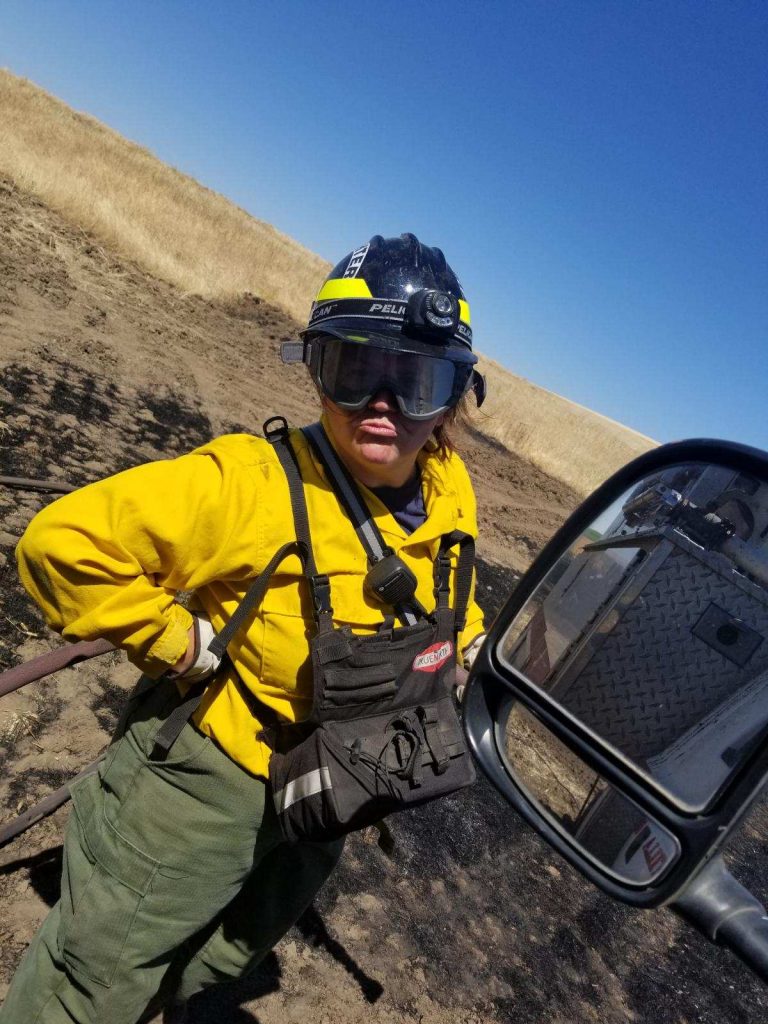 Rachelle is a registered nurse who works for an ambulance district covering an area of 400 square miles. She also works as a volunteer firefighter.
Rachelle Roggiero, the latest winner of the NurseSwag giveaway

I have been a registered nurse for 8 short years. I've known I wanted to get into the nursing field for a long time, but made choices that led me down a different path before I circled back around.

I'm a single mother of 4 crazy kids. I work, full time, on the ambulance district where we cover over 400 square miles of the county. On the ambulance, the state refers to RNs as Ambulance-Based Clinicians. I LOVE helping people in their emergencies (and sometimes non emergencies), and getting them safely to the hospital or transferred to the helicopter.

I'm also recently fire fighter 1 certified and working towards my FF2 certification. I am volunteering on 2 fire departments in our district.

I LOVE what I do and am striving to work harder and smarter in both my career and volunteer work and hope to pass on the love of nursing and fire fighting to my babies as they grow up. 🙂
How to score NurseSwag
What about you? Will you be our next nurse photo contest winner? It's really easy:
Register on NurseRecruiter (if you haven't already)
That's it! There's no step 3. If you win, we'll get in touch to arrange the delivery of your nurse swag.
The small print
No entry fee is necessary to participate or win. The contest is void where prohibited by law, regulation, statute or other appropriate legal authority.
Send in as many entries as you like – there's no limit!
The winning nurses will be selected by NurseRecruiter
The winner will receive an awesome NurseSwag gift from NurseRecruiter. If you are selected, we'll contact you to get your mailing address and confirm any details like shirt size and color.
Contestants grant NurseRecruiter a worldwide, perpetual and non-exclusive royalty-free license to reproduce and publish each submitted story/comment and photo.
Employees, agents, contractors and owners of NurseRecruiter and their immediate relatives and household members are not eligible to enter or win.