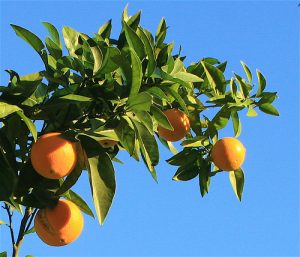 Perhaps more California nurses should consider moving to Alaska?
While Alaska is seeing a shortage of nurses (at least in specialized fields), many recent California nursing school graduates are having a hard time finding a job. A survey of newly licensed (within the previous 18 months) RNs conducted by the California Institute for Nursing & Health Care (CINHC) has found that 43% of them were still looking for their first job.
A press release from CINHC states that the study was conducted in fall 2011 in collaboration with the California Board of Registered Nursing (BRN), California Student Nurses Association (CSNA), Association of California Nurse Leaders (ACNL), and the UCLA School of Nursing.
"Newly graduated RNs finding employment remains a pressing issue. After years of investment in building the workforce and increasing educational capacity, the economy continues to impact hiring and undermine the progress that has been made," said Deloras Jones, executive director of CINHC. "An aging nursing workforce, along with health reform initiatives, will escalate the demand for nursing care in the future and California may again face a major nursing shortage."

The survey was sent to 7,890 nurses out of 15,780 that been licensed in California between April 2010 and August 2011. Among the 1,492 nurses completing the survey (19% response rate), 57% were under the age of 30; 87% were female; 49% were White, non-Hispanic; 16% Filipino; 13% Hispanic; and 4% Black/African American.

Lack of experience was the main reason cited by nurses for not getting a job (92%), 54% said that no positions were available, 42% said a BSN degree was preferred by the employer, and 6% said they were told that they had been out of school too long. Other findings included:

– Among those working as RNs, 31% percent reported that it had taken six months or more to find a job; 40% found a job in under three months

– 77% of newly licensed nurses employed were working full-time

– Among new grads without RN jobs, 25% were either volunteering in a health care service or working as a non-RN in a health care setting

– 80% of nurses without RN jobs were interested in participating in a non-paying internship for reasons that included: increasing skills, exposure to potential employers, improving their resume, obtaining college credit applicable to a BSN or MSN degree, and deferring student loans while enrolled in an academic course.

"This survey was a snapshot of the hiring dilemma new RN graduates face in California. Its findings present a compelling case for nurse leaders to seek creative ways to employ new grads," said Jones.

Survey results may not fully represent all new nurses in the state. Nurses who have not found employment may have been more likely to answer the survey, and if so, the actual employment rate may be higher than reported.