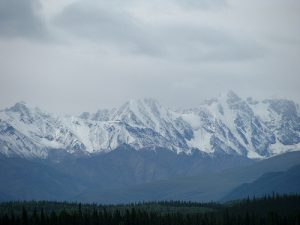 Alaska has added more than 11,000 health care jobs in the last decade. But they're still seeing a shortage of nurses, especially in specialized areas like operating room nursing, according to a story by KTVA.
There are an abundance of Alaskans who are qualified to take entry-level positions in nursing. The director of the University of Alaska – Anchorage's School of Nursing, Barbara Berner, says that her school alone graduates about 200 new nurses per year, while the estimated need for nurses in the state is 130 nurses per year.
So there is both a shortage (for some of the most specialized areas) and a surplus (for entry-level positions), at the same time. Berner says that she's also hearing that many institutions are not requiring as many traveling nurses from out of state to do basic nursing care, as they had in the past.
Across the state, including at Alaska Regional Hospital, experienced specialty nurses are in short supply, and it's necessary to draw people up from the Lower 48, which doesn't always work out.

"I would say for every 10 nurses we recruit from out of state we are able to keep one," Kaminski said.

Students who are finishing specialized graduate programs are getting picked up much more quickly.

"People with particular specialties often have jobs before they even leave the graduate program because there is such a need in the state," said Berner.
And to help ease the shortage of operating room nurses, a cross-training program is being piloted in Anchorage.

"We take nurses who have a couple years of nursing experience, who are eager to go into perioperative nursing settings and we pair them up with a preceptor one on one to go through the program; in the end they are trained to be perioperative nursing nurses," said Kaminski.

It's hoped innovative training like this will mean hospitals and other facilities can retain the qualified nurses they have and continue to hire from in the state.