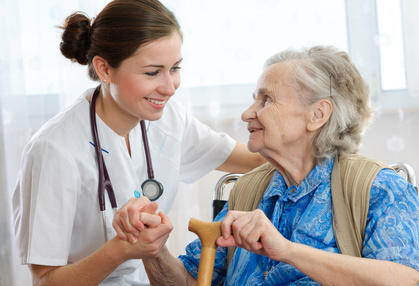 As patients move from the hospital to home hospice, the staff nurse suddenly is faced with more than simply one patient. Immediate and extended family members are suddenly in great need of reassurance, teaching and sometimes, mediation.
With the goal of helping the patient transition as smoothly as possible with all the necessary support in place, the nurse needs to maintain focus and poise at a time when emotions can run high. One of the first actions a nurse can take is to ask for a family spokesperson to be appointed; this will cut down on repeat conversations and empower the family in developing a plan for information dissemination.
Once a hospice care program is chosen, the hospital nurse may feel her job is done, but a study reported in the November 2011 Journal of Hospice and Palliative Nursing revealed that the time between hospital discharge and the first home visit by hospice is a time of great vulnerability for patients and their families. They often felt rushed to get ready for hospice. Once settled back at home, they had a sense of a constant open house, with a steady stream of people in and out. The most confusing aspect in the transition was the patient and family often believed that hospice meant 24/7 nursing care.
Given the confusion in the duties and responsibilities of the hospice team, many family or home caregivers felt inadequately prepared for their new responsibilities, such as administering medications, and had misconceptions about when home hospice care actually began. Another point of stress often occurred when the patient needed to remain in the hospital until the home was prepared and equipment delivered. Many times the patient could not be discharged before a hospital bed or oxygen tank was set up in the home.
The study identified that family members often become worried over the impact on their lives that moving their loved to a home hospice situation would cause. Anxiety over disruptions to family and work schedules and the uncertainty over how long hospice care would last were chief concerns.
For the discharge planning nurse, these points of confusion and misinformation offer opportunities to help family members, especially, understand their new role, begin to feel comfortable in administering medications, and identify instances where they would need to call hospice to the home. Although the hospice nurse will have these conversations again with the patient and family, beginning the discussions can help the parties feel better prepared, and can bridge the gap between hospital discharge and the first home visit by the hospice nurse. Knowing a bit about hospice services available in the area will arm the staff nurse with the knowledge to answer questions from the patient and the family, and potentially reduce their anxiety.