Tired of charting, but want to keep reading?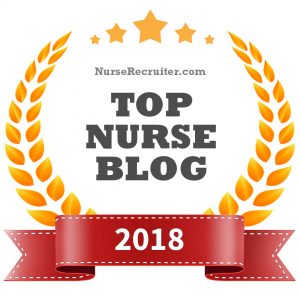 We believe we have created the definitive list of blogs by and for nurses. If it's worth reading, it should be listed on this page!
There is something for everyone. Whether you want to laugh, learn, commiserate, organise, or just stay up to date: you will find it here!
We believe in supporting nurses. Nurses who write, nurses who help, nurses who share what they know, nurses who've got each other's back.. and of course, nurses who make us all laugh.
That's why we've put the blogs that are run by individual nurses at the top, broken down into a few categories. To encourage you to interact with the authors, we included Facebook and Twitter links where we found them as well!
We also covered all the professional blogs, though. The ones run by journals, magazines, nursing schools, NGOs and unions – just scroll on down or use the handy shortcuts below.
If it's any good and someone's posted there recently, it should be here! Did we miss a beat, and leave out a blog that should be here? Let us know!
First off, though, the blog we love most of all..
NurseRecruiter Blog
blog.nurserecruiter.com


38,000+
100+
NurseRecruiter.com points you to the nursing job you wanted; but the NurseRecruiter blog points you to stories you didn't even know you were looking for. We love to present the inspirational stories of individual nurses. We provide informational posts about the nursing profession and nursing employment. But we'll cover news that matters and anecdotes that amuse as well, and of course announcements about our special actions and prize winners.
Beyond just blogging: call them NursePreneurs
Blog
Follow these nursepreneurs!
Facebook
Followers
Twitter
Followers
The Nerdy Nurse
thenerdynurse.com

15,000+
35,000+
Brittney Wilson owns and operates the The Nerdy Nurse blog, which covers nursing issues, products and services, health care, technology, social media, personal branding, and lifestyle topics. She's a keynote speaker and social media personality and published two books.
FreshRN
freshrn.com/blog/

35,000+
20,000+
Kati Kleber is a nurse, author of several books and public speaker, and at FreshRN she wants to provide "practical and concise information as well as encouragement and support" to new graduate nurses. Her posts and the guest posts on her blog provide "nurse hacks" on subjects ranging from social media and paying back student debts to bullying and secondary trauma, and practical tips on succeeding at nursing school.
Nurse Blake
nurseblake.com/blog/

230,000+
800+
Nurse Blake made his mark on health care even before he graduated from nursing school with his Banned4Life campaign, which pressured the FDA into lifting its ban on gay men donating blood. He then became famous for his funny videos, not least when he invented the "scrub romper", and is now a social influencer, writer and public speaker whose blog features practical tips and witty memes, and whose 300 thousand social media followers love him as "hilarious and great advocate for nurses".
NurseCode (Nurse Beth)
nursecode.com

15,000+
7,000+
Beth Hawkes, or "Nurse Beth", works in acute care as a Staff Development Professional Specialist but communicates her expertise as writer, speaker, and career advice columnist as well, "bringing awareness to bedside nursing and patient care concerns". Her blog posts at NurseCode and AllNurses.com are practical and informative, aimed at giving nurses "self-help tools" they can use to thrive in their careers.
Nurse Barb's Daily Dose
nursebarb.com

3,000+
30,000+
"Smart, straight-forward advice from America's leading Nurse Practitioner": Barb Dehn is a practicing NP, author and lecturer who's frequently appeared on TV and started her own health publishing company, Blue Orchid Press, and shares mostly health, wellness and parenting advice on her blog.
Donna Cardillo – The Inspiration Nurse donnacardillo.com/blog/

1,000+
15,000+
Donna Cardillo, RN, is a "keynote speaker, humorist, master motivator, entertainer" who has been giving daily online career advice to nurses for fifteen years and "travels the world helping women and healthcare professionals to be happy in their careers". Her blog provides career, life and entrepreneurial advice and includes sections called Motivation Café and Nurse Power!
Nurse Keith's Digital Doorway
digitaldoorway.blogspot.com

2,000+
9,000+
The Digital Doorway, which "Nurse Keith" started back in 2005, is one of the longest-running nursing blogs still publishing regular updates. Keith Carlson, who is a holistic career coach and author as well as a nurse and co-hosts the podcast RNFM Radio, uses the blog to dispense "career advice for savvy 21st-century nurses".
Beth Boynton – Confident Voices in Healthcare
confidentvoices.com

300+
8,000+
Beth Boynton, RN, MS, is a medical improv practitioner, speaker, and author of Successful Nurse Communication and Confident Voices: The Nurses' Guide to Improving Communication & Creating Positive Workplaces. Her blog posts and those of guest bloggers highlight inspiring real-life stories, nursing advocacy, effective communication skills in nursing, and relevant events.
Healthy Workforce Institute (Formerly RTConnections)
healthyworkforceinstitute.com/blog/

3,000+
7,000+
Renee Thompson is "a nurse, entrepreneur, author, keynote speaker, consultant, and kindness enthusiast", who started her own company "with the goal to eradicate bullying and incivility in healthcare". That company, RTConnections, grew into the Healthy Workforce Institute, which offers keynote presentations, seminars and consulting services. Her blog posts provide insights for nurses and managers on how to create healthier, safer, more successful and more positive working environments.
Elizabeth Scala – Nursing from Within
elizabethscala.com/blog/

1,000+
9,000+
Elizabeth Scala is "a nurse burnout expert, keynote speaker, and bestselling author" who works with hospitals and nursing schools to guide staff and students "to a change in perspective". Citing "scientific theory, [..] quantum physics and the laws of energy", she promises "fun, creative, out-of-the-box thinking," and her blog posts often deal with avoiding or overcoming stress and burnout and building resilience as a nurse.
Nurse Practitioner Business Owner
npbusiness.org

3,000+
8,000
Nurse Practitioner Barbara C. Phillips started this "Business Blog for Advance Practice Clinicians" to support NPs who have their own practices and help them "connect, share resources, and learn from one another". Running your own practice requires management as well as nursing skills, and Barbara shares advice on issues like finances, marketing, time management and networking through her "Clinician Business Institute", on this blog, and in numerous conference presentations.
Sean Dent
seandent.wordpress.com/blog-2/

600+
5,000+
Sean Dent is a "vlogger, podcaster, national public speaker, author and professional storyteller" who also ran the popular blog My Strong Medicine for many years, all while working full-time as Acute Care Nurse Practitioner. He now shares real-world nursing tips, how-to hacks, "brutally honest" opinions and personal stories on his new site.
YogaNurse
yoganurse.com/blog-entries/

4,000+
10,000+
If you're a nurse and you practice yoga, this might be just the place for you. Annette Tersigni is a RN, wellness educator, medical yoga therapist and meditation teacher who wants to use the YogaNurse site and blog as well as her work as speaker, coach, and author to "train nurses to be stress and pain relief experts".
International Nurse Support
www.internationalnursesupport.com/category/nurses-blog/

6,000+
Some five years ago, Joyce Fiodembo wrote The Foreign Nurses' Guide to Settling in America and founded this website, aiming to "uplift, inspire and support" nurses. She is now an entrepreneur and author coach, but keeps providing nurses with everyday practical advice about work, wellness and careers.
Nurse Alice
asknursealice.com/blog/

3,000+
5,000+
Alice, who styles herself as "America's Favorite Nurse" in TV and radio appearances that have included Fox, CNN, NBC and programs like the Dr. Oz Show and The Doctors, is an ER nurse and Cardiac Clinical Nurse Specialist who shares health and wellness tips and tools.
Cancer Harbors
cancerharbors.com/blog

700+
900+
Alene Nitzky is a health coach, cancer exercise trainer, and the author of Navigating the C: A Nurse Charts the Course for Cancer Survivorship Care. Having experienced first hand as critical care and oncology nurse how patients struggle to get the help they need during their years of recovery, she founded Cancer Harbors, an online health coaching service for cancer survivors and their caregivers. Its blog provides ample guidance for them, but tackles broader issues in nursing too.
New Thing Nurse
newthingnurse.com/thenewthingnurseblog/

700+
300+
Only a year old, this blog really is a "new thing". It's the brainchild of Sarah Wells, who works as bedside ER nurse but is also passionate about coaching and mentoring other nurses and nursing students, which her team provides as professional services too. She blogs with eager cheer about practical work and study tips and her travels (did you know there was a hospital for sloths?), but she's also written about facing nurse burnout, and interviewed other nurses about the challenges in their fields.
The Nurse Speak
thenursespeak.com/blog/

200+
400+
Nurse education consultant Damion Jenkins helps "health profession students, nursing students, new grad nurses, and even professional nurses master strategies for success" by providing individualized mentoring & tutoring, NCLEX prep, and staff development services. He launched his blog in 2015 to share experiences and provide advice, and it now covers topics ranging from NCLEX prep strategies and practical nursing tips to a series of profiles of successful nurse entrepreneurs.
Nurses who blog about health and nursing
back up
Follow these nurse bloggers!
Blog
Facebook
Followers
Twitter
Followers
Have Mursey! By Nurse Mike – A Nurse Blog with balls
havemursey.com

200+
10,000+
"Nurse Mike" is Michael Ward, who's been a nurse for ten years, mainly in the ICU and ER, and is now studying to be an Acute Care Nurse Practitioner. He describes himself as "a strong advocate for men in nursing" and his blog mainly addresses male nurses, sharing advice on practical dilemmas in everyday nursing, professional development, and men's health.
Nurse Nacole
nursenacole.com

30,000+
3,000+
A new nursing tip every day! Nacole Riccaboni worked her way through PCU and ICU positions but still insists "nursing school was the hardest thing I've done in my life". On her blog she provides nurses and nursing students "with simple and fast resources" because "I understand just how stressful nursing can be and what resources will help students and current professionals." You can find her on YouTube, Instagram and at speaking engagements as well.
The Nursing Site Blog
thenursingsite.com

2,000+
3,000+
First launched in 2007, The Nursing Site Blog was one of the longest-running nursing blogs around, but Kathy Quan recently merged it with her main site, The Nursing Site. She's been an RN for over 35 years, working in home health care and hospice, and written books like Exploring the Home Health Care Experience; A Guide to Transitioning Your Career Path. Her posts range from practical tips for nursing students to professional advice for nurses and discussions of nursing-related news.
RegisteredNurseRN
registerednursern.com/blog/

4,000+
2,000+
The RegisteredNurseRN site was founded by Sarah, BSN, RN, and provides "nursing school help, NCLEX review lectures, nursing skill examples, and more". Many of the blog posts focus on NCLEX questions, but others provide practical and specific tips for nurses and nursing students — for example, "How to Take a Temperature 6 Different Ways" — or tackle broader questions like nursing school costs or how to prepare for a nursing job interview.
Correctional Nurse
correctionalnurse.net

200+
5,000+
Under the tagline "Inspiring compassionate, professional nursing in the criminal justice system," nurse author and educator Lorry Schoenly blogged for a long time about "the challenging profession of nursing in a correctional environment". Her focus on this specialty practice means this blog remains a valuable resource – and a sadly topical one, as the number of incarcerated individuals keeps growing and includes some of the most disadvantaged patients.
Exceptional Nurse
exceptionalnurse.blogspot.com

2,000+
Do disabilities get in the way of being a good nurse? The answer is "No," and Pediatric Nurse Practitioner Donna Maheady never tires of showcasing inspiring stories of nurses with disabilities. She wrote books like Leave No Nurse Behind: Nurses Working with disAbilities, and founded ExceptionalNurse.com "to address the needs of nursing students and nurses with disabilities".
The Relentless School Nurse
relentlessschoolnurse.com/therelentlessblog/


300+
2,000+
Robin Cogan is a proud school nurse with 18 years of experience, but her website testifies to her relentless pursuit of other opportunities to make a difference too. A tireless advocate for both school nursing and broader issues like gun control, she was named School Nurse of the Year more than once. Her blog is a mix of short updates with links to resources and longer posts about school nurse projects, community initiatives and advocacy campaigns.
Comic Nurse: MK Czerwiec
http://comicnurse.com/blog/


600+
3,000+
"Comic Nurse" MK Czerwiec is author, artist and speaker as well as nurse, and a Senior Fellow at the George Washington School of Nursing. He does not blog often, but you have to check out the instructive and often touching work he's done to "use comics to reflect on the complexities of illness and caregiving". His "Taking Turns: Stories from HIV/AIDS Care Unit 371" was published in 2017 and his work since has focused in particular on end of life care for the elderly.
Marianna Crane: nursing stories
nursingstories.org

1,000+
Marianna worked over forty years as a nurse and nurse practitioner in hospitals, nursing homes, clinics and nursing schools. On her blog, she explains, "I tell the stories of patients I cared for; they taught me far more than any textbook." They are thoughtful, often deeply moving stories. She highlights thought-provoking stories of other nurses too, tackles issues like "how nurses struggle to be heard in a hierarchy that so favors physicians," and writes about her personal life, aging and writing too.
HospiceDiary: A hospice nurse's diary
hospicediary.com


1,000+
As a hospice nurse, and a critical care nurse before, Amy Getter has had to process the most fraught experiences of nursing even more extensively than most nurses, and emerged realizing all the more "how beautiful the human spirit is". She shares thoughtful observations and reflections about working with very ill and dying patients, their aging, laughter, sadness and farewells, the wishes and decisions they and their families come to, and the dilemmas and lessons of hospice nursing.
Medical Margins
josephineensign.com

700+
Josephine Ensign, who worked for three decades as a family nurse practitioner and is now an Associate Professor of Community Health, shares her "personal reflections on health care, social justice, and health humanities". She has published extensively on homelessness, health and human rights, and written a memoir called Catching Homelessness: A Nurse's Story of Falling Through the Safety Net.
Infusion Nurse Blog
infusionnurse.org

5,000+
This blogger is an infusion nurse, consultant, educator and entrepreneur, who established the Infusion Nurse Blog some ten years ago to share ideas "related to infusion nursing, vascular access and infusion therapies".
Nursetopia
nursetopia.net

2,000+
3,000+
Nursetopia is the long-running blog of oncology nurse Joni Watson, who provides practical advice about managing your everyday life and work, shares notes about her personal progress and experience, and presents some printable postcards you can use to let nurses and colleagues know how much you appreciate them.
The Nurse Teacher
thenurseteacher.com


1,000+
4,000+
The Nurse Teacher is, as you'll have guessed, both a nurse and a teacher: she worked for a decade at least in in ICUs & ERs but has been teaching nursing students since 2007. She has "always loved sharing what I had learned with new nurses and employees," and that's what she does on her blog too!
Melissa DeCapua
melissadecapua.com/blog/

100+
1,000+
Melissa – or "Mav", for Maverick – transitioned from a career as psychiatric nurse practitioner to working as user researcher for Microsoft, and boasts one of the more sleekly designed websites in this list. Her blog posts come in four flavors, with many of them focused on career and workplace advice for DNPs, while others focus on policy and advocacy, health technology, or book and product reviews.
Philosophy of Nursing
philnurse.wordpress.com

2,000+
A new nursing blog with an unusual focus, the Philosophy of Nursing, saw a flurry of activity in 2017 and we hope it will return. The bloggers are "Nurse Janet," who holds degrees in philosophy and nursing, and "Night Nurse", an RN in San Francisco. They reflect on "the interrelations between philosophical thought and the nursing profession," with topics like ethics and metaphysics: expect both Socrates and Florence Nightingale.
JParadisi RN's Blog
jparadisirn.com

600+
Nursing is an art as well as a science, and art can play a role in nursing, so why wouldn't there be a blog where the two go hand-in-hand? Julianna Paradisi is a painter, writer, oncology nurse navigator, and cancer survivor, and she's been blogging at JParadisi RN since 2009 about art, nursing, and developments in health care.
Peggy L Chinn
peggychinn.com/blog/

700+
As tireless advocate for nurses, Peggy is involved in a number of sites on this list. She co-founded the NurseManifest project, blogs at Nurse Educator Praxis, summarizes articles from the scholarly journal she edits on the Advances in Nursing Science blog, and just helped unveil the nurse scholar Nursology website. This is her personal website, and of course it has a blog too!
Nurse Advocate
nursesadvocates.com/blog/

200+
700+
Anne Llewellyn began her career in nursing back in 1973, and developed Nurse Advocate "to share my experience as a nurse, a case manager, nurse advocate and, most recently, as a patient" and help ensure "each patient has a voice as they navigate the complex healthcare system". She provides coaching and mentoring, speaks at many conferences, and her book Nurses, Moving Beyond the Bedside: There Are No Limits was published last year. Her blog posts range from the wonky to the personal.
Emerging RN Leader
emergingrnleader.com

500+
Rose Sherman is a nursing professor who leads the Nursing Leadership Institute at Florida Atlantic University. She writes this blog "for new and aspiring nurse leaders who are interested in nursing leadership as career path," and shares tips, ideas and information that are based in research and best practices. Typical posts include "Becoming a Leader that Others will Follow," "3 Steps to Give More Effective Difficult Feedback" and "Charge Nurse Perspectives on Frontline Nursing Leadership".
Not Just Nurses
notjustnurses.com

500+
50+
Brianna Bradley is a trauma nurse who loves healthcare and fashion. She struggled to get into nursing but persevered and is now studying to be an NP, and she wants to encourage others to live out their dreams as well. That's why she created the Not Just Nurses website, because no-one should be told they're "just a nurse"! It features profiles of successful nurses and nursepreneurs with inspiring life stories, and tips on self-care, finding a job and the NCLEX.
Amanda J. Anderson
thisnursewonders.com
700+
Amanda Anderson is a critical care nurse, but a writer too. A contributing editor at the American Journal of Nursing, she has published on a range of magazines and websites, and on this blog she posts occasional personal reflections and observations from conferences.
Nurse's Notes
nursesnotes.blog


100+
Deb Aston hasn't been blogging for long, but her writing recalls the halcyon days of the medium, back when blogging first emerged as a way for regular people to honestly and eloquently share their feelings, insights and experiences without entrepreneurial aspirations or ulterior motives. Her keenly observed posts will move you, make you think, and inspire you to greater kindness.
The Underside of Nursing
undersideofnursing.blogspot.com

Here's something different: surely the only nursing blog which presents amusing stories and serious issues in the form of poems. Because dry treatises about nursing practice, standards, and credentials have their place, the blogger writes, but "I would rather make funny, with a rhyme, and tell the world what's really going on at the bedside".
Death Nurse
deathnurse.com

50+
200+
Death Nurse "is a blog about living and dying" by Jerry, a palliative care and hospice nurse. He is as passionate about taking a thorough, critical, activist approach to urgent social questions as he is about his profession, investigating how power and privilege play out in the arena of nursing and healthcare, and what can be done to hold nursing organisations and employers to account.
HeartStrong | RN
heartstrong-rn.com

200+
Initially, cardiac nurse Ryan Barnes focused his HeartStrong|RN blog on"those pursuing a heart-healthy lifestyle", and he still regularly blogs about heart-healthy diets and exercises as well as cardiac anatomy and physiology. In addition, however, he now also hopes "to help new nurses navigate their careers by offering advice and assistance," and there is practical and light-hearted content as well.
Frugal Nurse
frugalnurse.com


100+
"Seeking better health at a lower cost": the Frugal Nurse is a nurse blogger who's worked in health care for over thirty years and she's got lots of useful advice for just about everyone. Many of her posts share advice on how to live a healthier, happier life in general and some of them tackle new healthcare policies and legislation, but she has a specific mission too. Healthcare expenses keep on rising, and she wants to help people make responsible choices that will save them money.
Nurse Money Talk
nursemoneytalk.com/blog/


50+
Nursing is a calling, but also a job – it makes you money. If you do your job well and approach your career strategically, it can provide financial comfort and security. Many bloggers provide professional and career advice, and this new blog does that too, in clearly structured posts and listicles that break it down intuitively. But Thomas Uzuegbunem adds another angle by laying out level-headed advice about managing your finances, from paying back your student loans to how to best ask for a raise.
ER Nurse Insanity: The Texas Years
themountainsarecalling.blogspot.com

100+
Launched in 2007 when the blogger was still a nursing student, this must be one of the oldest personal blogs by a nurse to still be going. "Shrtstormtrooper" started off as critical care nurse, did travel nursing for five years, and is back working trauma now. Like she says, "I have no verbal filter, which suits my job in the ER very well". This is an old school blog with no nursepreneurial pretense: just a nurse honestly sharing her impressions and anecdotes, whether deeply moving or plain silly.
EDNurseasauras
ednurseasauras.blogspot.com

"EDNurseasauras" is a proud old-timer, both in nursing and online. As 60-something-year-old critical care nurse, she's been in the field for over 40 years — and she's been blogging since 2007. Not a track record many bloggers in this list can match! The posts come more sparingly now, but they still present wry observations about everyday experiences with work, colleagues and patients.
Don't curse the nurse!
dontcursethenurse.wordpress.com

Susan has been sharing stories and anecdotes about her life and work as a nurse since 2013, sometimes wry but always kind and rarely without a touch of humor. Her blog is mostly light-hearted, but her motivation for starting it was earnest: "I want nurses to have a place to share stories, educate others, express opinions, and most importantly, support each other in a profession that is constantly changing".
Nursing Uncensored
nursinguncensored.com/blog

100+
100+
Adrianne has worked the night shift for over ten years. She loves music, radio, cooking and crafts, she's proud of her ability to calm scared and agitated patients and professionally interested in end-of-life care. She used to blog as "Night Nursing Nuances" and do podcasts as "Med Room Chronicles," but now she's doing everything in one place: "Nursing Uncensored".
Neonurse: Observations, Inspiration, and Advice from a Neonatal Nurse
neonursetravels.com
200+
Lori is an American neonatal nurse and yoga teacher who lives and works in Gothenburg, Sweden. She writes about "anything from living and working abroad to wellness for nurses", both here on her blog and in other publications, including The Huffington Post.
Nursing the Neighborhood
nursingtheneighborhood.com


100+
50+
Dianne Cabelus Braley is a nursing supervisor, aesthetic nurse specialist and nurse nutritionist, and a mom to two children, two doggies and four chickens. She has ten years of experience as home care nurse case manager, but also intriguingly worked on Martha's Vineyard as "private nurse for a celebrity island resident". Her blog's tagline is "Opinionated nurse rabble-rouser" and her posts range from witty write-ups of her personal life to practical career and study advice.
OldfoolRN
oldfoolrn.blogspot.com

The blogger is a long ago retired bedside nurse who worked in the OR and a neuro ICU. His fascination for the profession hasn't ceased after retirement and his blog posts extend from his own memories and stories to colorful, instructive and sometimes grotesque details from nursing history.
Lynn Dow, RN: Stories from my life as a nurse
lynndowrn.com/blog/

50+
Lynn Dow was a registered nurse for fifty years, and did it all: staff nurse, head nurse, teacher, mentor. When she retired, she "finally found the time to write about her experiences," and did so with a gentle touch in her book Nightingale Tales: Stories from my life as a nurse and half a dozen posts on this blog. Let's hope there will be more!
ER Nurses Blog
ernursey.blogspot.com

Blogger "Beadie" doesn't write often, but when new posts appear they deal with real issues, and often come with references: from healthcare reform to nursing during natural disasters, migrant nurses, and workplace violence.
NurseGail
nursegail.com

200+
Founded by nurse practitioner Gail Ingram, the glossy NurseGail blog describes itself as a "health and wellness website authored solely by nurses" and "a platform for nurses to reach a broad audience with evidence-based health information". In sections ranging from "medicine & more" to fitness and parenting, nurse authors have doled out practical advice and bust health myths, although the site seems to have gone dormant in early 2018.
This Nursing Journey
thisnursingjourney.wordpress.com


300+
Amber Statham, an ICU nurse and mother to a two-year-old girl, started blogging in 2012 when she was studying for her nursing school entrance exam. Two and a half years later, she received her BSN – Magna Cum Laude! Her blog records her journey through school, the highs and the lows, the exams and the clinicals, and shares some tips and advice for other nursing students too. Recent content is more sparse, but there are a few updates on her life as a nurse since as well.
Lucrative Pain
lucrativepain.blogspot.com

Christina is a massage therapist and an oncology Nurse who moved from working on the Las Vegas Strip to New Hampshire. She shares short, honest and all too recognizable stories from her work — the amusing and moving ones; and the ones that are frustrating, or worse, as well.
The Magenta Emergency Nurse
themagentaemergencynurse.wordpress.com/blog/

Few nurses start a blog and get over 300 comments on their first post. But this "emergency department travel nurse, writer, and weightlifter," described by colleagues and patients as "the Nurse with the crazy Magenta hair," did exactly that when she wrote her plea, "Dear America, you need to be nice." There have been few posts since, but we're holding out hope for more "unvarnished advice to patients and students nurses from a RN with a kind heart".
Diary of a School Nurse
diaryofaschoolnurse.blogspot.com

This is the only blog by a school nurse in this list, written by a nurse who has been working in schools since 1997 and started the blog "for fun and a place to document some of those 'that really happened' stories". Nowadays, however, she mostly prefers to share practical tips and tools to help you organize your everyday work.
Dear Nurses
dearnurses.blogspot.com

The "Dear Nurses" blog was started over ten years ago. Blogger Margaret produces info sheets and videos to help new nurses and nursing students learn more about various clinical scenarios.
Shepherd Of The Gurneys
shepherdofthegurneys.blogspot.com

This ER nurse takes no prisoners: when they're enthusiastic about something, they'll let you know it's "Farking GENIUS! Twenty stars!!!"; when they're frustrated, they'll describe the "bunch of chronically and blisteringly incompetent fuckups" they're dealing with; and when they're feeling sarcastic, they have a battery of snark to unleash. This is "ER life, from a nurse working as a lifeguard in the shallow end of the gene pool".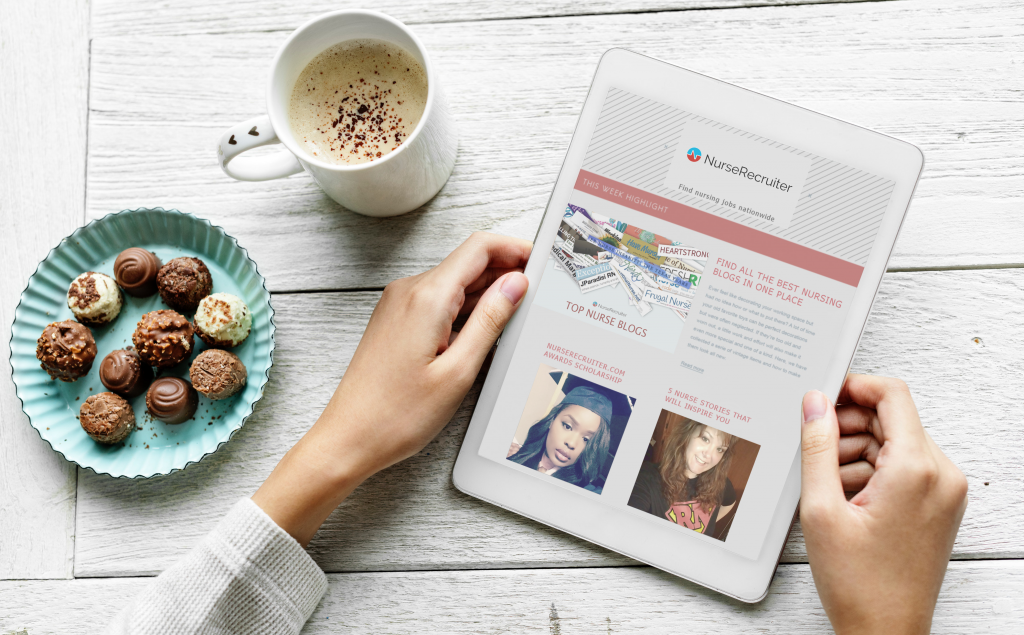 Nurses who blog about all kinds of things
back up
Follow these nurse bloggers!
Blog
Facebook
Followers
Twitter
Followers
Adventures of a Nurse
adventuresofanurse.com


140,000+
75,000+
Carla is "a Nurse, Mom, and Wife who loves life", and blogs about health and wellness, beauty and fashion, entertainment and cooking. Expect lots of recipes, but a fair number of sponsored and "brand ambassador" posts too.
The Zen RN – Mother. Nurse. Warrior.
thezenrn.blogspot.com

2,000+
Mandi is a "wife, mother and pediatric nurse" and a "lover of coffee, dark chocolate, big words and good wine." She's also a mental health advocate and sexual assault survivor. Her posts are honest and thoughtful and sure to elicit responses. The ones that have resonated most include "A Letter to the Children of a Nurse," "We Are All Connected", and "To The Parents of Special Needs Children – You Are My Heroes", but also "A Letter to My Rapist".
Nurse on the Run
susanruns.com

200+
2,000+
Susan worked on a burn unit in NYC for seven years before going back to school to enroll in a nurse anesthesia program, and shares personal updates and observations about her work and studies. Her main passion is running, however, and many of her blog posts describe races she's run — as well as new places she's discovered by running, because she's also an avid traveller.
Journey to Badwater
alenegonebad.blogspot.com

2,000+
She's a Registered Nurse, health coach and cancer exercise trainer, but blogger Alene Gone Bad is most passionate about running, and specifically ultramarathons. Her blog's title refers to having run the 135-mile Badwater course in Death Valley — twice. She writes about running, health and fitness, but also about nursing, pets, politics, and a variety of other personal observations. Her book on "charting the course for cancer survivorship care" came out in January 2018.
Adventures in Juggling
adventuresinjuggling.me

100+
Laura is a Registered Nurse on a busy Level III Neonatal Intensive Care Unit, with "a darling husband, five cute and sometimes cuddly" sons and daughters," two grand-daughters, two goofy dogs and a kitty. She blogs about all of it — family, everyday life, things that are in the news, her vocation as NICU nurse, and anything else that comes to mind, because: "living this circus life, what else would I be doing but juggling?"
Write Along with Me ~ Life as a retired nurse in Sioux Falls, SD, USA
loisroelofs.com
Lois Roelofs worked in nursing for forty years: as nurse, in administration and research, and eventually as a nursing professor. She's long retired now, and her career memoir, Caring Lessons: A Nursing Professor's Journey of Faith and Self, was published in 2010. She blogs about writing, growing older, life in Sioux Falls, SD, and her memories of nursing.
The Nurse Farmer
thenursefarmer.com/blog/

300+
1,000+
Clifton Joullian has been a registered nurse for over twenty years, but he's also a backyard farmer who firmly believes that growing your own organic fruits and vegetables isn't just fun, but an important tool for health promotion and disease prevention. His original blog, "The Farmdamentals of Nursing," offered a range of practical tips and information about "how gardening can lead to a healthier body, mind, and spirit", but now he blogs at the fledgling "The Nurse Farmer".
thatnursewrites
thatnursewrites.com

Jan has been a nurse for over twenty years but later discovered an equally fulfilling talent, and her blog showed her evolution from a nurse who wrote to a nurse and writer. Her posts have captured thoughtful or heart-warming observations about everyday life, personal memories and workplace experiences. More recently she's started using them to promote and sell essential oils, though.
Blogs for nurse educators and nursing students
back up
Follow these nurse educators!
Blog
Facebook
Followers
Twitter
Followers
NRSNG
nrsng.com/blog/

200,000+
6,000+
Jon Haws founded the nursing education website NRSNG, which he runs with a team of fellow nurses out of a conviction that nursing education is burdened with "massive problems" and needs "to change forever". The site aims to encourage nursing students and teach and simplify what they need to learn, providing study guides, courses and cheatsheets. Their blog highlights practical school and career advice and personal experiences, often in the form of podcasts.
Straight A Nursing – Ace Your Way Through Nursing School
straightanursingstudent.com

4,000+
2,000+
On this site, nursing students and pre-nursing students can find information about nursing school and help with studying, while new RNs and experienced nurses can find tools to keep acquiring new skills and knowledge. The site provides study guides, lecture notes, reference sheets, and of course a blog, which also encompasses dozens of podcast episodes.
Nurse Skyanne
nurseskyanne.com/blog-feed/


Skyanne is set to graduate nursing school with a BSN in December 2019. Driven to "help more future nurses," she uses her blog mainly to share practical advice and resources for nursing students. But as a moving recent post on "My first code" searingly illustrates, there is a personal note as well.
Nursing Education Blog
nursingeducation.lww.com/blog.html

Aimed at nurse educators, this is the blog of Lippincott Nursing Education, a Wolters Kluwer site which presents the company's training tools for nursing education and free resources for educators like white papers and webinars. Posts focus on teaching strategies, digital and active learning, and tools like virtual nursing simulations, with titles like "Improve NCLEX Pass Rates By Monitoring Student Performance" and "92% of Nursing Students Who Have Used Adaptive Learning Love It".
Nursology
nursology.net

Nursology is a new site, launched just this year by nurse scholars like Jacqueline Fawcett, Jane Flanagan, Linda Roussel, Margaret Pharris and Marian Turkel, for a community of fellow nurse scholars. They report back on conferences and share information about calls for abstracts but the site's mission extends well beyond that, aiming to become a repository for current, accurate information and resources about nursing conceptual models, theories, philosophies and methodologies.
Nurse Educator Praxis
nurseeducatorpraxis.wordpress.com

This blog grew out of the politically activist Nurse Manifest Project, aiming to provide a specialist home for discussions about nursing education. It features blog posts by Peggy L. Chinn, Carey S. Clark and others on subjects like "Improving LGBT content in nursing education," "Critical Caring Model for Teaching and Learning" and "Losing a nurse: Caring for nursing students".
ATI Nursing Blog
atinursingblog.com

100,000+
5,000+
ATI Nursing Education produces learning and teaching tools, and its blog presents tips and updates for students using their programs, as well as general tips for student nurses.
Community, non-profit and advocacy blogs
back up
Follow these organizations on social media!
Blog
Facebook
Followers
Twitter
Followers
National Nurses United: The Blog
nationalnursesunited.org/blog

85,000+
35,000+
NNU is the country's largest union of registered nurses, and its blog presents frequent updates on the state and progress of nursing legislation, actions to improve working conditions for nurses, and political strategies to advance healthcare reform. There are also posts about the hazards and challenges nurses face on the workfloor, and broader issues of inequality and injustice in health care.
Insights Blog – American Nurse Today
americannursetoday.com/insights/

20,000+
35,000+
American Nurse Today is the official journal of the American Nurses Association (ANA), probably the best known professional organization representing the interests of registered nurses. The magazine's Insights blog features posts by a range of nurse contributors on professional growth, patient care and self-care, as well as posts about healthcare legislation, hospital policies and nursing-related news stories, and portraits of exceptionally accomplished nurses.
Capitol Beat
anacapitolbeat.org

This blog helps you keep abreast with current healthcare policy issues and the advocacy efforts of the American Nurses Association (ANA).
The National Nurse for Public Health, The National Nursing Network Organization – blog
nationalnurse.blogspot.com

1,000+
The National Nursing Network Organization is an advocacy organization which aims to support RNs and LPNs and promote wellness and disease prevention initiatives, whose main cause is to pass legislation that would designate a National Nurse for Public Health. Its blog primarily presents updates on the progress of nurse-friendly legislation and nursing activism.
The Truth About Nursing blog
blog.truthaboutnursing.org

700+
The Truth About Nursing is a non-profit organization which "challenges stereotypes and educates the world about the value of nursing". Its blog site includes reviews of how nurses are portrayed in film, TV and other media, calls for action, petitions and op-eds, and updates on nursing-related news.
NurseManifest: A Call to Conscience and Action
nursemanifest.com

400+
300+
The NurseManifest community has been engaging in nursing advocacy for almost two decades, aiming to raise awareness and inspire "determined action to protect health and justice for all". Blog posts highlight issues like healthcare legislation, drug addiction, safe nurse:patient ratios and feminist nurse action.
International Academy of Nursing Editors
nursingeditors.com/blog/

400+
300+
INANE is an informal, international collective of nursing editors and publishers which, unburdened by its unfortunate acronym, has organized annual conferences since 1982, presents two annual awards, and recently published a Directory of Nursing Journals. The blog highlights new journals, calls for editors, and the accomplishments of outstanding nursing editors and publishers, while occasionally presenting practical advice or raising topical issues.
Nurses Who Vaccinate
nurseswhovaccinate.blogspot.com

9,000+
4,000+
"Nurses Who Vaccinate" was founded in 2012 by Melody Butler, a pediatric nurse who saw a need for pro-vaccine nurses to speak up and join together to counter misinformation. The blog provides information about vaccines and why they're necessary, and ideas about how nurses can serve as vaccine advocates.
Radical Nurses
radicalnurses.com

This group blog for nurses who keep their fingers on the pulse of politics and society, and critically engage with the ethical and societal dimensions of nursing, is run by nurse and Peace Studies graduate Vanessa Shields-Haas and midwife and nurse educator Jess Dillard-Wright. It also features topical and challenging posts by bloggers like Robin Cogan (The Relentless School Nurse), Peggy Chinn (Nurse Manifest) and Debbie Moore–Black (Do Not Resuscitate).
The Nursing Ethics Blog
nursingethicsblog.com

This blog on nursing ethics is written by two Canadian professors who specialize in business and healthcare ethics, Nancy Walton and Chris MacDonald. They have covered subjects ranging from nurses, social media and whistleblowing and nurse sexual misconduct to the ethical questions that arise in everyday nursing practice.
Nursing journal blogs
back up
Follow these journals and schools!
Blog
Facebook
Followers
Twitter
Followers
AJN Off the Charts
ajnoffthecharts.com

220,000+
50,000+
Posts on AJN Off the Charts, the official blog of the American Journal of Nursing, "draw attention to important research findings, policy controversies, clinical practices and challenges, public health news, nursing career issues, and moving personal stories told by both nurses and patients".
Journal of Advanced Nursing blog
journalofadvancednursing.blogspot.com

20,000+
New articles that are published in the scholarly, international Journal of Advanced Nursing are often introduced or summarized on this blog, JAN Interactive. It's also where the journal publishes reader responses to specific journal articles, and any subsequent exchanges between authors and readers.
BMJ Evidence-Based Nursing blog
blogs.bmj.com/ebn/


4,000+
Evidence-Based Nursing is a British journal which summarizes new medical research nurses should know about, and explains its most important findings and implications for clinical practice. Its blog presents many updates about specific research (for example on pain management or the treatment of obesity and insomnia), but also features discussions of larger issues in nursing, from diversity and social media to family nursing and workplace violence.
ANS: Advances in Nursing Science Blog
ansjournalblog.com

2,000+
300+
Peggy L. Chinn presents and summarizes articles from the scholarly journal she founded and edits, Advances in Nursing Science, which highlights "innovative, cutting edge" nursing research.
Nursing news, magazine and business blogs
back up
Follow these media and companies on social media!
Blog
Facebook
Followers
Twitter
Followers
Nurse.com OnCourse Learning blog
nurse.com/blog/

490,000+
50,000+
Nurse.com, a website of the online education company OnCourse Learning, advertises itself as "the No. 1 source of continuing education, job opportunities and resources" for nurses. The website provides nursing CE courses, resource guides and a jobs board, and its blog presents nursing-related news as well as updates on legal, research and professional developments in nursing and nursing career tips.
Calling the Shots
lippincottsolutions.com/blog

250,000+
2,000+
"Calling the Shots" is the blog of Lippincott Solutions, a Wolters Kluwer company which provides "online evidence-based learning tools" to support the professional development of nurses "by keeping them current on the most recent evidence and standards". Posts focus on workfloor issues, management strategies and medical developments, tackling topical issues and practical tips for nurses and "nurse leaders".
Lippincott Nursing Center blog
nursingcenter.com/blog

35,000+
20,000+
NursingCenter, another Lippincott site of Wolters Kluwer, provides access to articles from over 70 nursing journals, a vast collection of continuing education activities, and clinical resources that present the latest research, drug information and patient education tools. Its blog posts thoroughly cover topics from technology to patient safety and updates on diseases and conditions, or present inspiring stories about exceptional nurses and nurse leadership.
Nurse.org blog
nurse.org/articles/

60,000+
700+
Nurse.org, a nursing job board which also provides hospital reviews, career guides, and salary information, includes a blog as well. Posts cover four kinds of content: workplace, career and professional information; human interest stories and practical life advice for nurses; updates and analysis on nursing-related news and industry developments; and motivational posts with encouraging real-life stories.
Nurses Labs
travelnursingcentral.com/blog/

380,000+
3,000
Touting the tagline "For All Your Nursing Needs," the Nurseslabs site provides (aspiring) nurses with nursing career guides and career and networking tips, and nursing students with care plans, study guides, practice exams and mnemonics. But among the thousand-plus articles on the site many also present more newsy updates about events and developments in the nursing world, and listicles offer tips for nurses in a more lighthearted way.
Scrubs Mag
scrubsmag.com

300,000+
20,000+
Much like Nurses Labs, the Scrubs Mag website doesn't have a section called blog as such. But as perhaps the most well-known nursing magazine we couldn't really skip it altogether, and its list of "featured articles" works much the same way!
Johnson & Johnson Notes on Nursing
nursing.jnj.com/nursing-news-events

210,000+
15,000+
The Campaign for Nursing's Future "Nursing Notes" blog and newsletter, established some 15 years ago by Johnson & Johnson, has morphed into "Notes on Nursing", a blog and podcast where they continue to highlight the work of nurse innovators, leaders and mentors, and where you can tune in to interviews and panel discussions "covering all ways that nurses' creativity, innovation, and unique perspective help change the trajectory of health for everyone, everywhere".
Diversity Nursing blog
blog.diversitynursing.com/blog

45,000+
3,000+
DiversityNursing.com was launched some ten years ago as a job board, community, and information resource for nurses and nursing students that focuses on diversity, inclusion and cultural competence. The posts on its blog present professional and career tips that are relevant to any nurse and delve into nursing-related news stories, but some posts highlight issues that are especially relevant to minority groups and workplace diversity.
MinorityNurse blog
minoritynurse.com/blog-page/

4,000+
9,000+
Minority Nurse is both a nursing jobs board and a magazine focused on career development, topical issues in the nursing profession, and diversity-related concerns. Its blog posts primarily highlight practical advice and information for nurses, with some articles raising awareness about current diversity-related issues.
Daily Nurse – The Pulse of Nursing
dailynurse.com/blog-page/

900+
1,000+
More than a blog, DailyNurse is a Springer-owned nursing news, reviews and career site. Reflecting an Advisory Board drawn from academia and advocacy, Daily Nurse posts pair advice-oriented articles on educational opportunities, career choices and nursing life with posts that draw on topical news stories and updates from nursing research and education.
Nurse Buff
nursebuff.com

8,000+
300+
Nursing humor and lifestyle blog NurseBuff presents light-hearted, practical and inspiring news, quotes, career advice and lifestyle tips. If you like listicles, you'll find plenty here, from the "Top 10 Highest Paying Cities for Nurses" to "16 Awesome Nurse Gift Basket Ideas".
HealthCetera: Nursing
healthmediapolicy.com/category/nursing/

1,000+
HealthCetera is a journalistic platform for news, analysis and commentary, and this is the site's section on nursing. Other sections feature blog posts on health care, policy, and equity, and the issues they raise are fleshed out in podcasts and cartoons as well. The site was founded by Diana Mason, a public health nurse and health policy professor, and Barbara Glickstein, a health reporter and media strategist, and posts tend to centre on research, advocacy, empowerment and social issues.
Empowered Nurses
empowerednurses.org/blog/

1,000+
3,000+
Do "nurses comprise 80% of the health care team, but have 0% of the power"? That's what Lorie Brown, a former nurse who now works as attorney defending nurses before the License Board, believes, and she founded Empowered Nurses "to be a voice for nurses" and improve the profession. It's not all posts about the right to strike or violence against nurses though, there is plenty of lighter content, celebrating the work nurses do or suggesting "Life Lessons For Nurses From Yoga".
Your Nurse Attorney
yournurseattorney.com/blog/
3,000+
On this niche blog by Brown Law Office, a national law firm specialized in representing nurses, founder Lorie Brown (who also runs the Empowered Nurses blog) presents legal information, advice and practical tips for nurses in posts like "5 Fatal Mistakes When Nurses Go Alone Before The Board Of Nursing" and "Nurse Practitioner Liability".
Working Nurse
workingnurse.com

2,000+
5,000+
Bloggers or columnists? On the website of Working Nurse, a free monthly magazine that's direct-mailed to RNs in Southern California, Elizabeth Hanink writes profiles of historic and contemporary nurses of note, while "Nurse Keith" Carlson publishes interviews with nurses about the specialty they chose, how they got there and what makes it special, and what the most pressing issues in their field are.
MastersinNursing blog
mastersinnursing.com/blog/

50+
200+
MastersinNursing connects prospective students with colleges and universities and provides information about schools, degrees and admissions. But its website has a blog too, where LeaRae Keyes, an experienced case manager who created the Nurse Entrepreneur Network, offers practical advice on nursing practices, careers and education.
Nursing Assistant Guides blog
nursingassistantguides.com/blog/

200+
On a site devoted to "providing current and future CNAs with helpful information about educational opportunities and careers", CNA trainer Patricia Laramee presents interviews with experts and well-known nurses on her podcast and this blog, while certified medical assistant Celeste Botonakis contributes posts about the daily life of a CMA and updates on health awareness events and campaigns.
The Gypsy Nurse
thegypsynurse.com/blog/

20,000+
4,000+
The Gypsy Nurse prides itself on being "the largest and most active online community for travel nurses". You can search for jobs and apartments on the site, and its blog posts span a range of travel nursing-related content from tax and legal advice and career and housing tips to interviews with travel nurses and nursing humor.
Wandering Nurses
wanderingnurses.com/wandering-nurses-blog/

10,000+
6,000+
Wandering Nurses is a jobs board which also lists nursing agency reviews, runs a nurse community Facebook group, and features this blog by Cheryl Roby, who explains what travel nursing all involves, shares practical advice for travel nurses, and chronicles her own travels.
Nursing school blogs
back up
Follow these nursing schools!
Blog
Facebook
Followers
Twitter
Followers
On the Pulse
magazine.nursing.jhu.edu/category/on-the-pulse/

15,000+
20,000+
John Hopkins Nursing, a magazine published by the Johns Hopkins School of Nursing, its alumni association and the nursing departments of the Johns Hopkins-affiliated hospitals, "tracks Johns Hopkins nurses and tells the story of their endeavors in the areas of education, practice, scholarship, research, and national leadership". On the Pulse is the magazine's blog.

Science of Caring – Dean's Blog
scienceofcaring.ucsf.edu/deans-blog

65,000+
50,000+
The dean of the University of California San Francisco School of Nursing and guest blogging faculty and staff present updates on the research and educational innovations at the school and developments in the nursing profession.
Nursing@USC Blog
nursing.usc.edu/blog/

10,000+
100+
The Department of Nursing at USC (University of Southern California) publishes occasional blog posts which focus primarily on new findings in healthcare research, with a regular focus on minority communities ("Why does Alzheimer's Affect Latino Families So Severely?"). Blog posts sometimes also raise topical concerns ("What Can Chronically Ill Patients Do to Brace for Natural Disasters?") or provide career advice ("What Can I Do With My MSN Degree?"), however.
The Chamberlain Blog
chamberlain.edu/blog/

400,000+
10,000+
Chamberlain University, a healthcare and nursing school with some 20 campuses around the country, provides tips for students, career information, nursing news and updates about its programs on this blog.
Nursing@Georgetown Blog
online.nursing.georgetown.edu/blog/


20,000+
2,000+
The blog of Nursing@Georgetown, an online MS in Nursing degree program from the Georgetown University School of Nursing & Health Studies. Primarily features general health-related information and updates on the nursing profession.
Nursing@Simmons Nursing Blog
onlinenursing.simmons.edu/nursing-blog/


30,000+
500+
The blog of Nursing@Simmons, a department of the Simmons School of Nursing and Health Sciences which delivers online degree programs in nursing. Posts focus on career advice and information, practical health-related tips, and profiles of students and faculty.
Rasmussen College School of Nursing blog
rasmussen.edu/degrees/nursing/blog/


20,000+
400+
This blog presents nursing articles and blog posts by "School of Nursing thought leaders from Rasmussen College," mostly focused on career tips and practical advice.
Marian University Accelerated Nursing Programs blog
onlineabsn.marian.edu/blog/

5,000+
The Marian University Leighton School of Nursing provides an online-based Accelerated BSN program, and the site dedicated to it has its own blog. Alongside news items and testimonials about the program, the blog dispenses practical advice in light-hearted listicle form.