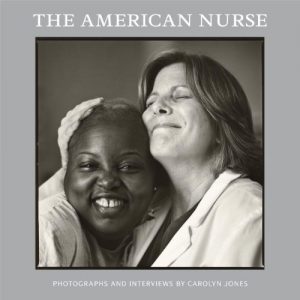 In The American Nurse, photographer and award-winning filmmaker Carolyn Jones, through quiet photographs and deeply moving text, tells the personal stories of 75 nurses from across the U.S.–and in doing so gives voice to millions of women and men playing an important role every day in America's healthcare system.
One of the lucky winners of our recent photo contest will be receiving a copy of this book.
The American Nurse Project was made possible with the support of Fresenius Kabi and includes a documentary, scheduled for release this fall, profiling six nurses.
Hari Sreenivasan, of PBS Newshour, recently interviewed Carolyn Jones: