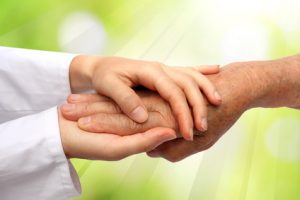 The nursing shortage is not uniform right now, as some geographical areas have plenty of nurses while others don't, and some fields or specialties are facing shortages while others aren't.
One field that is currently looking for more nurses is mental health. The associate vice president of behavioral health services at a hospital in New Jersey, Benjamin Evans, RN, DD, DNP, APN, PMHCNS-BC, is quoted in this article on Nurse.com as saying, "We can always use more qualified psych nurses, but not a lot of folks come out of nursing school with an interest in psych."
It's not a field everyone enjoys, but it is a place that is a good fit for people who are very professional and accountable for the care they give. It requires a special skill set and familiarity with diagnoses, medications, and treatments.
Many nursing programs have reduced the amount of psychiatric nursing content, and Evans expresses concerns in the article that these students are not getting "the true psychiatric experience." He says that "There's also a shortage of acute psychiatric facilities that schools can tap into for clinicals, so they are tapping into settings, such as day cares."
If more psychiatric facilities open their doors, students can better see what psychiatric nursing is all about.
In addition to psych RNs, Evans sees a need for psychiatric clinical nurse specialists.

"We need people who can be in the wards, who can be modeling graduate-prepared nursing practice for the nurse generalist, helping to bring evidence in, to improve performance and do quality-related things," Evans said. "Nursing has jumped the boat on that in favor of nurse practitioners."

Krajewski, on the other hand, sees a need for more nurse practitioners, saying that PSCH's affiliate organizations Peninsula Counseling Center and Pederson-Krag Center are finding it more cost effective to bring on NPs, with psychiatrists in short supply.

Anticipating that clinical need and for nursing leaders and policy makers in the field, UMDNJ will launch a new dual-degree program in September that combines mental health nurse practitioner and doctor of nursing practice programs. The university finds psych RNs are interested in expanding their knowledge to better serve the community.

"We feel the terminal degree should be the doctor of nursing practice, so we are moving in that direction with this program," Caldwell said. "This is another step to support the infrastructure and leadership in the state of New Jersey and surrounding states."

Attracting nurses to psych

Facilities also are stepping up to foster an interest in behavioral health. Bergen Regional developed a paid summer externship program three years ago to introduce nursing students to at least one clinical rotation to psychiatry. They rotate through two units they select, attend biweekly roundtable discussions about mental health topics and help with assigned projects.

"If someone is willing to give psych a taste, this allows them to work as a team member in the facility, and it gives them practical experience," Evans said. "They are exposed to the clinical setting of psych, to see how it operates, and how the therapeutic and psycho-emotional care is provided. During our summer together, the topics help them determine if this is an area where they would like to focus a career."

The program has worked well for recruitment. Of the first five participants, three accepted full-time positions at the hospital, and among the second cohort of 12 students, 10 stayed on while attending school as mental health associates.

Bergen Regional accepts nurses who transfer from other specialties if they have a demonstrated interest in psychiatry. The pay rate is similar to other nursing positions in the hospital.

Nassau University Medical Center provides its psychiatric nurses additional compensation, "hazard pay," a six- to eight-week orientation and crisis prevention management classes. Mathai has not experienced a shortage of nurses wanting to work in the field. She said people often think it is an easier place to work than critical care.

Mathai aims to interest people in psychiatric nursing early, while still in middle school. She gives talks in the community about behavioral health nursing.

Similar education can take place in schools of nursing, Krajewski said. Professionals from mental health facilities can offer to present a lecture, answer students' questions and share their experiences.

"It's the most rewarding [career]," Krajewski said. "In behavioral health, we have more ability to use our skills to help someone go back into the community."