Nurses with experience are changing the face of the profession. Even though impressive numbers of new nursing grads are entering the work place every year, the share of nurses aged 50 or over is expected to reach "at least 40%" by 2020. The average age of registered nurses is rising, and now stands at 45 years. Some nurses are even choosing to work well past 65.
Many new nursing graduates have a good deal of life experience already too. Take Larry Bass, who told us about his "nursing superhero". The care and kindness of a nurse named Pat didn't just help him through the ordeal of three open heart surgeries, but inspired him, at age 42, to embark on a new career as a nurse himself. He's still going strong now, fifteen years later.
NurseRecruiter has been running nurse photo contests since 2013, because we feel it's important to show the real image of nursing. There are already enough generic stock photos which feature models who pose as nurse, doctor and teacher alike. We want to show the real you! And this time, we want to especially highlight all of you experienced nurses.
Have you been in the business for 15 years or more? Or did you only decide to become a nurse at a later age? Take part in our photo contest, tell us about yourself, and you might win a $50 NurseSwag gift certificate!
Send your high-resolution photos to contest@nurserecruiter.com and make sure to include your name and a description of the photo(s). If you would like to tell us a little more about yourself and your experience in nursing, we would love that too! Enter as often as you like – there's no limit. Invite your nurse friends and colleagues too!
Wondering what works best? Why not take a photo of yourself in scrubs (the better to tell you are a nurse)? Or at work (show us what you do!), or with colleagues (the more the merrier)? Feel free to be creative! Just check out some of these wonderful photos we have received over the past four years!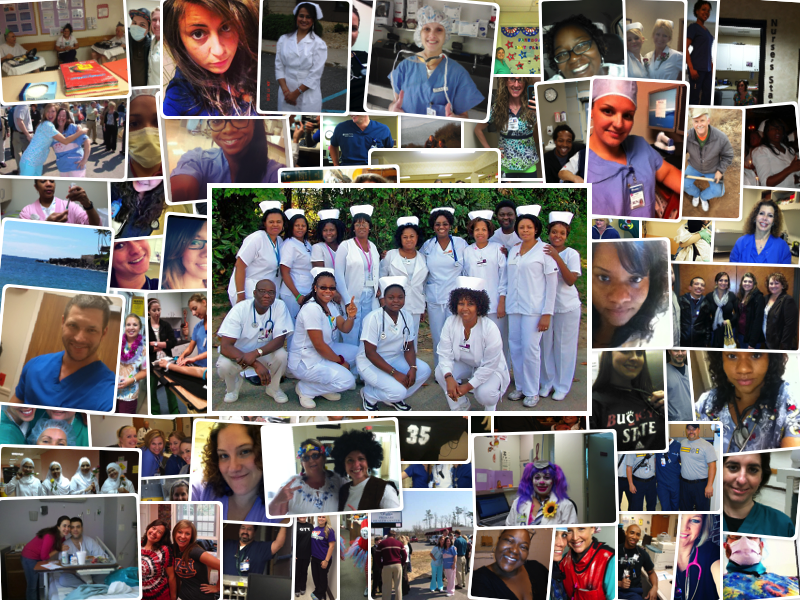 Contest rules
No entry fee is necessary to participate or win. The contest is void where prohibited by law, regulation, statute or other appropriate legal authority.
The winning photograph and photographer will be selected by NurseRecruiter.com.
The winning photographer will receive a $50 NurseSwag gift certificate.
Contestants grant NurseRecruiter.com a worldwide, perpetual and non-exclusive royalty-free license to reproduce and publish each submitted photo.
Employees, agents, contractors and owners of NurseRecruiter.com and their immediate relatives and household members are not eligible to enter or win.