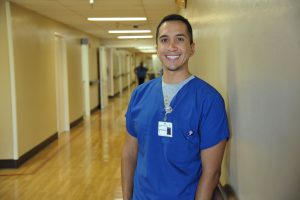 Scrubbing In, a new MTV show documenting the assignments of nine Aya Healthcare travel nurses in two Orange County hospitals, will premiere tonight (October 24, 2013) at 10pm ET/PT.
In a recent press release, Aya Healthcare noted that it's hoping the show will inspire the next generation of nurses:
The featured travel nurses represent a new generation of nurses who have recently entered the workforce. They are highly trained and deeply passionate about nursing. Six of the Scrubbing In travel nurses have Level 1 trauma center ICU experience. A Level 1 trauma center treats the most critically ill patients and requires the highest skilled ICU nurses. Two of the nurses are experienced Emergency Room travelers and have multiple assignments with Aya Healthcare under their belt. One of the featured nurses is a floor nurse with an exceptional bedside manner. Through its Scrubbing In participation, Aya Healthcare is hoping to inspire the generation of young people watching MTV to consider nursing as a possible career choice.
Update (October 25, 2013): The first episode is now online