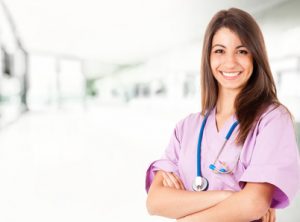 The US News and World Report has published a list of the top ten jobs of 2012. At the very top of the list — above jobs such as web developer and pharmacist — is "Registered Nurse."
All ten of the best jobs of 2012 fall one of two broad categories, either healthcare or computers.
Each year, U.S. News compiles a list of the Best Careers based on the Labor Department's employment projections. And this year, we continue to base our picks for the Best Jobs of 2012 on professions that should hire abundantly over the next several years. To better help you make a smart career choice, we've also started ranking our selections.

Jobs from quick-to-hire industries made our list: business, creative services, healthcare, science & technology, and social services. John Challenger, CEO of the outplacement company Challenger, Gray & Christmas predicts many of these sectors will overlap, with one industry standing the tallest. "Healthcare has become the core industry in this country, just like manufacturing in another era," he says. "It's a confluence of forces causing this, including the science involved in uncovering new frontiers, the aging of the population, and government's commitment to providing healthcare to a broader generation of people. That causes job growth in several sectors."
They count down from the 10th-best job (Occupational Therapist) to the best:
1. Registered Nurse

Salary Range: $44,190-$95,130

One of the first things you should determine when entering this field is what type of nursing you'd like to do. According to Michael Wolf, an economist with the BLS, one of the reasons this profession will gain nearly 712,000 positions this decade is because it's such an expansive profession, period. "Actually its growth rate is good, but not out of line with some other occupations," he says. "Registered nurses should grow by about 26 percent. The healthcare practitioner occupations as a whole have a growth rate of about 26 percent, though." The bench might be deep, but the playing field is still competitive. For a better chance at landing a nursing job, you'll want to determine your niche early, consider using virtual networking tools, and look for employment outside a hospital setting.