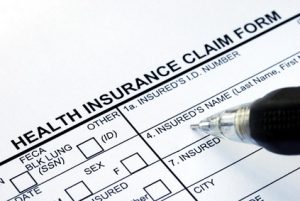 A proposed rule would save healthcare providers and health plans up to $4.6 billion over the next 10 years, according to estimates from the U.S. Department of Health and Human Services. At the center of it is a unique identifier for each health plan. It would simplify administrative processes for hospitals, health insurance plans and physicians' offices.
Kathleen Sebelius, secretary of HHS, is quoted in an article from Nurse.com as saying that the simplifications will allow clinicians to "spend less time filling out forms and more time seeing patients."
Right now, a wide range of codes are assigned to health plans and other entities like third-party administrators. These codes aren't standardized at all — they come in a variety of lengths and formats. They're tough to keep track of and can cause time-consuming problems like transactions being rejected because of insurance identification errors. Meanwhile, the increasing use of Electronic Health Records means that standardization can also be helped along by computer prompts or forms.
The rule simplifies the administrative process for providers by proposing that health plans have a unique identifier of a standard length and format to facilitate routine use in computer systems. This change will allow provider offices to automate and simplify their processes, especially when processing bills and other transactions.

ICD-10 compliance

The proposed rule also delays the requirement for compliance with new codes used to classify diseases and health problems. The compliance deadline is now Oct. 1, 2014, instead of Oct. 1, 2013.

These codes, known as the International Classification of Diseases, 10th Edition diagnosis and procedure codes, or ICD-10, will include new procedures and diagnoses and improve the quality of information available for quality improvement and payment purposes.

Many provider groups have expressed concerns about their ability to meet the 2013 compliance date. The proposed change would give providers and other covered entities more time to prepare and fully test their systems to ensure a smooth and coordinated transition to the new code sets.