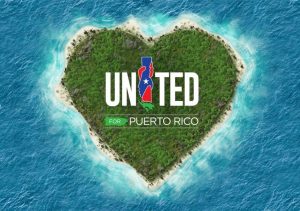 You've seen the horrifying pictures: Puerto Rico has been left devastated after Hurricane Maria. There's no power on most of the island. Almost half the Puerto Ricans have no drinking water at home anymore. 3.4 million U.S. citizens live there – more than in Chicago. They suffer from a shortage of food and fuel.
Puerto Rico was already hit by Hurricane Irma, but Maria's impact was "as if a 50- to 60-mile-wide tornado raged across Puerto Rico, like a buzz saw," meteorologist Jeff Weber said. The result is a humanitarian disaster. Roads are torn up, making it harder to get emergency aid to people. Many houses have been destroyed. There's no cell service, let alone Internet access, on most of the island.
Hospitals, doctors, nurses and patients are no less affected than anyone else. We answer two questions:
What does the medical emergency look like?
What can you, as nurse, do?
Medical emergency
The hurricane "has left hospitals flooded, strewn with rubble", Reuters reported. On Tuesday, only 11 of the island's 69 hospitals had electricity or fuel. If they have emergency generators, they still rely on fuel deliveries "made by armed guards to prevent looting".
All hospitals in Arecibo, which normally deal with 600 patients a day, are closed, Puerto Rico's Secretary of Health Rafael Rodriguez warned this week. Some hospitals elsewhere are open but can't do operations on people with serious illnesses or storm injuries because the equipment they need doesn't work without electricity. Without sufficient power, there are no X-rays, no CT scans, no access to electronic patient records.
Two people died in a San Juan hospital's ICU on Monday because it ran out of diesel. Hundreds more are likely to die. The shortage of fresh water means unsanitary conditions and further illness loom. Not just in the hospital, among the population at large too. "What worries me is the sincere possibility of epidemics," Rodríguez told the New York Times.
Doctors are advising critically ill patients to leave, but it's extremely hard to find a place on a plane to the U.S. mainland. Pitbull, the rapper, sent his private plane to Puerto Rico to transport cancer patients out for chemotherapy treatments. But much more help is needed.
"I know that leaders aren't supposed to cry…But we are having a humanitarian crisis here," San Juan mayor tells @DavidBegnaud pic.twitter.com/pa7Hd6HZ1n

— CBS News (@CBSNews) September 26, 2017
The few hospitals that have electricity are overburdened. "I have more than 100 people in the emergency room. The problem is that we are receiving lots of patients because other hospitals can't," the nursing director of San Juan's Centro Médico said. A surgeon at the Centro Cardiovascular recounted how "another hospital wants to transfer two critical patients here because they don't have electricity … We can't take them. We have the same problem."
The pressure is even higher because the fuel shortage means many nurses can't get to the hospital. Queues for fuel reach up to seven hours. A nurse at the Centro Cardiovascular, Marilyn Rivera Morales, told reporters she only had enough petrol left to drive to the hospital two more days.
The medical director of Aguadilla's Good Samaritan Hospital warned that the hospital is running out of medicine. Dialysis units are running out of fuel and water for the patients, a doctor tweeted. Patients at home are running out as well. Most pharmacies remain closed. Diabetic patients rely on refrigerating their insulin, which isn't possible without electricity. Others are running out of cash to buy new medicine, and can't get access to more because the power is out. Reporters witnessed three-hour lines in front of a sole ATM still working in San Juan.
(2/2) The dialysis units are running out of fuel and water for the patients. Hospitals are also running out of fuel for the generators.

— Hopeless Wanderer (@andu813) September 27, 2017
Doctors and nurses are preparing to help
Across the U.S., doctors and nurses are preparing to go to Puerto Rico to help. Earlier this week, a team of four doctors from Florida Hospital in Orlando were preparing to leave, responding to a call for help from a colleague in Puerto Rico. For now they'll only be able to do a fact-finding mission. "The uncertainty is too much; the need is too great; the information we have is incomplete," Alfredo Tirado told the Orlando Sentinel.
He already knew that many hospitals lack "basic supplies such as antibiotics and IVs," but they hadn't yet heard from most hospitals in rural areas: "no one is ready for what we're about to see".
Doctors and nurses from Chicago's Norwegian Hospital are also preparing to go to Puerto Rico to help FEMA, ABC7Chicago reported. The first of them will only leave two or three weeks from now, but the hospital "expects to send staff for weeks or months". Its staff is also collecting medical supplies for Puerto Rico.
It's not just medical professionals who are going. There's even a team of 50 amateur radio operators who went to Puerto Rico to help provide emergency communications.
You're a nurse. You want to help. What can you do?
Sign up as volunteer
When Hurricane Harvey struck Houston and Hurricane Irma hit Florida, we saw many messages from nurses asking if they could go there, to provide help in person. Some of you, if you have any chance at all, will now be itching to help in Puerto Rico.
We discovered at least three possibilities to sign up as volunteer. But first, keep several things in mind. Nursing experience is invaluable. But aid organizations will especially be looking for Spanish-speaking professionals. Experience in emergency / disaster response would make you easier to deploy. And above all, this is a hurry up and wait situation: help is desperately needed, but getting there will unfortunately take time. The airport in San Juan is damaged. Traffic and transport to Puerto Rico is limited, and much of it reserved for large organized aid shipments. Getting to the worst-hit places on the island itself will be no less difficult.
Professional help, however, will be needed for a long time. That's why the team at Chicago's Norwegian Hospital emphasized it is committed to helping Puerto Ricans for the long haul. The months ahead will likely involve much more suffering, and much of it will go unreported. It will probably take up to half a year before access to electricity is restored. Help will be needed as much during the long recovery as now in the immediate aftermath.
Each of these organizations has a high rating from Charity Navigator, which published a running list of reliable charities providing assistance in the wake of Hurricane Maria. You may also consider applying to volunteer with the American Red Cross.
Make a donation. Better yet, pool or collect donations!
Most of us are not able to pack up and go to Puerto Rico ourselves. But of course that doesn't mean we cannot help.
The easiest way to help is by donating money. That's not just the easiest option for you — it's the most practical gift for aid organizations too. As USAID has explained, "Unlike material donations, cash involves no transportation costs, shipping delays, or customs fees." Financial donations can be directed at whatever the most urgent need is at any given moment, and save the overstretched workers at relief organizations from spending time on sorting and directing goods.
Just make sure you choose a trustworthy aid organization. Check the Charity Navigator list we already mentioned, the CharityWatch list of "efficient and accountable charities involved in efforts to provide emergency relief and humanitarian assistance to the victims of Hurricane Maria," or this list by PBS. Consider organizations with a medical profile like Medshare, which has set up a specific donations page for Hurricane Maria relief, and the International Medical Corps. Donate to Direct Relief, which started delivering medical supplies like wound care, antibiotics and emergency health kits on Puerto Rico this week. Or direct your contribution to United for Puerto Rico, the emergency aid initiative that was established by the First Lady of Puerto Rico, Beatriz Rosselló.
What is even better than a personal donation? A lot of donations! Why not organize a donation drive in your hospital, on your floor, with your fellow nurses? Pool your resources, raise awareness, and help all the more!
Spread the word
Awareness-raising is key. The more people become well-informed about the unfolding disaster and what they can do to help, the more donations they will raise. Spreading the word means more qualified volunteers will emerge. Advocating for support for the hurricane victims will make government authorities prioritize this cause all the more.
So point nurses to this page, or to any of the pages we've linked to. If you have more information we should include that's relevant especially for nurses, let us know! Just send us a message on Facebook or Twitter or leave a comment below.