Nurses often save lives. Police officers often save lives. So it's maybe no wonder that Mitch Heaney, who works in the blighted community of Highland Park (an enclave in Detroit), turned out to be a hero. After all, he's a police officer studying to be a nurse.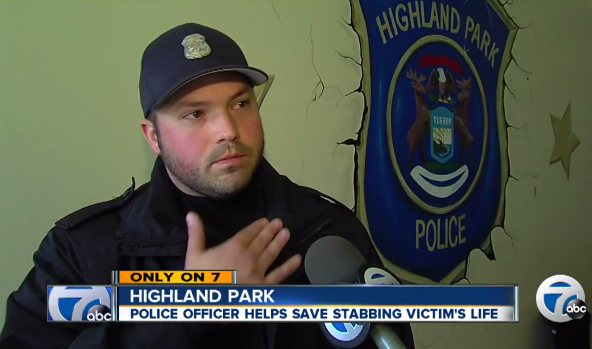 Heaney and his partner responded to an emergency call about a knife attack. When they arrived, they found the man who was stabbed bleeding heavily from the neck. Mitch realized he would have to act quickly. He was less than a month away from becoming a registered nurse, and used his newly acquired skills to stanch the bleeding.
Once the emergency medical service arrived, Heaney "jumped in the back of the ambulance with his hand still on the victim's neck, and it's believed those precious seconds is what saved the man's life," WXYZ-TV Channel 7 in Detroit reported. Having saved the victim, Heaney and his partner then went back to their police work, found the suspect of the stabbing, and placed him under arrest.
"I don't think I'm a hero," he told WXYZ0TV: "I really just did what I should have done."