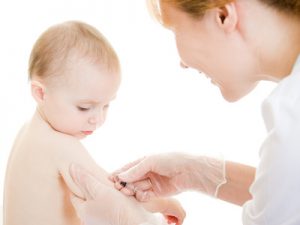 This article in the Chicago Tribune looks at pediatric nursing — the benefits, the drawbacks, and some pointers on how to pursue the specialty if it is something that interests you.
People who are drawn to pediatric nursing often cite the opportunities for a more personal touch than other types of nursing, with a much smaller nurse-to-patient ratio. While a hospital nurse is typically responsible for 15 to 20 patients at a time, a pediatric nurse is often responsible for only 4 or 5 patients, allowing a nurse to provide total care for each child patient.
While the nursing shortage is slowing in general, hiring in specialties remains strong and demand is expected to continue through at least 2018, according to the U.S. Bureau of Labor Statistics.
To specialize in pediatrics, a nurse typically applies to work in a site that offers classroom and clinical experience geared toward the unique characteristics of children.

They must be very knowledgeable about human growth and development, as they adapt their care to a child's developmental level. They also must work closely with family members and collaborate to provide continuous care for the child.

Options available

Those considering a pediatric nursing career should carefully weigh the advantages of enrolling in a bachelor's program, as advancement opportunities usually are much broader.

A bachelor's degree is necessary for administrative positions and is a prerequisite for admission to graduate nursing programs in research, consulting and teaching.

In addition to earning the required degrees, pediatric nurses must be flexible – open to working irregular hours and in stressful environments – as well as good communicators and team players.

Special qualities

Nurses should also be caring, sympathetic and detail oriented as well as emotionally stable to cope with a child's suffering. As pediatric nurses spend more time at a young patient's bedside than physicians, they often serve as an important bridge between doctors and patients.

Treating the public also involves interacting with children and families of different cultures and religions, which requires nurses to gain understanding and respect of cultural influences, says Lisa M. Rebeschi, author of "The Pediatric Nurses Survival Guide" (Thomson Delmar Learning, $28.95).

"To provide culturally sensitive care, nurses must evaluate their own feelings, prejudices and beliefs," Rebeschi says. "Nurses must make a conscious effort to recognize, appreciate and respect differing views and beliefs of clients."

Pediatric nurses are just one member of a squad of health care professionals who cooperate to provide top-quality care.

If you're considering a career in pediatric nursing, you may want to contact a local health care facility to inquire about programs for high school and college students, such as job shadowing opportunities.