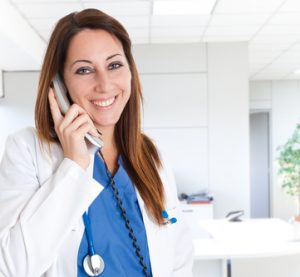 An article in the Milwaukee Journal-Sentinel points out that nursing may offer may options than many people realize.
With nursing projected to grow faster than most other occupations, according to the Bureau of Labor Statistics, more and more people are taking a serious look at this profession.
Wendi Jakubiak is a registered nurse and a program administrator who worked as a nurse for 25 years before becoming a certified nurse educator.
In the article, she explains that nurses have become more involved than in the past, with a more team-oriented approach in hospitals. Rather than nurses just passively taking doctors' orders, they are expected to employ critical thinking skills. "All members of the medical team rely on one another," she says.
"Nurses must be able to work through problems that don't have a recipe solution," Jakubiak adds. "If a life-threatening problem occurs, the nurse must take action within their scope of practice to save a patient. Nurses must have the ability to think on their feet and assure patient safety."

Nurses often go the extra mile to help their patients. Many people, especially the elderly, are reluctant to take a medicine prescribed by a doctor other than their regular doctor. "I often call a patient's regular doctor to explain this type of obstruction to the patient's current health care needs," Jakubiak says. "Usually a word from that trusted source will help the patient comply.

"There are a lot of things a nurse can do other than work at a hospital," Jakubiak says. "Not all aspects of nursing require physical, hands-on care." One employment option, which appeals to those who don't necessarily want to touch every patient physically, is to become a care manager or care coordinator. This position involves managing outpatient care to make sure needs are met and health is maintained when a patient leaves a medical facility.

The home health care coordinator's job is broadly based on patient education. Good health assessment skills and good nursing skills are necessary elements of care. These skills, plus teaching skills, help keep the patient as independent as possible.

The care coordinator's position at an insurance company is similar to one employed by a hospital. "They work with an eye toward keeping treatment aspects in line with guidelines," says Jakubiak. "A knowledge base is essential to perform the job. One must be able to be a manager, have a broad understanding of the body and a scientific background."

Education is another option for those with a nursing degree. A shortage of nurses, widely reported since 1998, has abated somewhat, due to a large number of nurses delaying retirement in a down economy, according to a recent report by Bloomberg. As the economy improves, another shortage of nurses is anticipated. According to the American Association of Colleges of Nursing, enrollment in entry-level baccalaureate nursing programs increased 5.1 percent in 2011.

"I literally run into people who remember me taking care of them 20 years ago. They often stop me to say, 'Thank you,'" Jakubiak says. "The profession can be what you make it. We have the ability as nurses to show compassion and caring – on top of all the technological stuff – to impact someone's life when they are most vulnerable. This opportunity is a huge gift to make a positive impact."