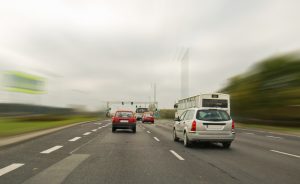 Medical care is usually easy to access in major metropolitan areas, but can be much more difficult to find in rural areas. And when minor ailments are left untreated, they can escalate into medical crises that require a costly trip to the emergency room.
Pasco County in Florida has developed a new Mobile Medical Care Unit to address that issue, according to this article in the Tampa Tribune. It can hit the road and take the medicine to where the people are.
They serve people who are far-flung and people who have little or no money. For example, Jeff Carl arrived at the van pushing a makeshift cart with all of his belongings. He spoke with a nurse practitioner there about his infected tooth, and left with antibiotics (and a smile).
"These nurses can write prescriptions, and they know which ones are free at Publix," said Shanna Shea, who coordinates the mobile unit for the Pinellas-Pasco Public Defender's Office.

Chris Bosch, who lives in a homeless camp in Hudson, was mugged and beaten two weeks ago. The attack left him with a broken hand, but that wasn't the malady that brought him to the mobile medical unit. "I think I might have bronchitis," he said.

He, too, was examined by Health Department nurse Pam Sherwood.

"Most of the clients we see haven't had any medical care for many years," Sherwood said. "They have multiple medical problems, and you have to pick and choose which one to treat. You can't solve all their problems, and you have to understand that they don't have any money."

David Bledsoe, spokesman for Metropolitan Ministries, said the mobile medical unit offers services that are "vastly underprovided" in Pasco County. "There's limited access to free clinics," he said. "You have to have transportation, and sometimes you have to have an address. Homeless people who live in camps don't have that."

Originally, Pasco homeless advisory board members had sought volunteers for nurses and drivers to staff the van part time. State Sen. Mike Fasano, however, arranged for $165,000 in the state funding to pay for full-time staff.

The funding starts July 1, so for now the mobile unit is operating one-day a week. This Thursday it will be at the ACTS shelter across from the Walmart in Hudson. The following week it will be somewhere in East Pasco.

Public Defender Bob Dillinger said he hopes the mobile unit will help his office expand its homeless outreach in Pasco County. "We already have the programs in Pinellas," he said. "I'm hoping we can build that rapport here in Pasco. There are 4,000 homeless children in Pasco County – that just boggles my mind."

Dillinger said he already has a two-page list of volunteers – mostly retired nurses – who have offered to assist the mobile unit. He's looking for pediatricians and pharmacists to get involved. Medical Center of Trinity has donated $10,000 worth of flu shots.

"We can do back-to-school vaccinations, too," he said.