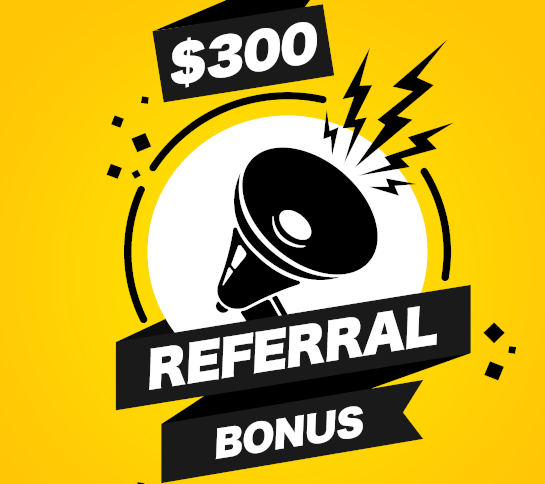 Literally thousands of job opportunities await you at NurseRecruiter.com. Just to pick some examples, there are hundreds of jobs each for RNs with experience in Med Surg, ER, and Tele!
How is that possible? Well, we're one of the oldest nursing job boards on the web, going back 24 (!) years. Our great track record means we've built up strong relations with employers and recruiters.
But we'd like to reach even more — for your sake! Because every time a new employer or recruiter signs up, that translates into new job opportunities for you and your fellow nurses.
That's why we are offering you a unique opportunity, for a limited time, to earn a $300 referral bonus by referring a new employer to us.
It could be the one you're working for right now! Are you working understaffed shifts because your facility is struggling to find new nurses? Tell them we can help find them the extra nurses they need, without any excess costs!
How do you get the bonus? Just provide us with the name, email, and phone number of the employer you're referring. Make sure to point them to our "Hire Nurses" page so they can find out about all the advantages! If they maintain an active NurseRecruiter subscription for three months, we will send you a $300 gift card.
Are you yourself a nurse employer or recruiter?
Easier still: just refer yourself! You'll still get the $300 bonus if you sign up and use the site for at least three months. Gain access to a pool of over 300,000 active nurses, and only pay for the ones who respond to you!
Whatever your current position, don't miss out on this opportunity to help employers find qualified nurses, and nurses find even more promising job opportunities — and earn $300 for your effort!