Although the number of medical errors probably aren't actually increasing, the number of reported errors has risen. In the past, clinicians, including nurses, could face an immediate suspension or firing for a medical error. After a 1999 study in which the Institute of Medicine reported that approximately 100,000 people per year died due to complications from medical errors, hospitals and healthcare systems instituted changes to the medical error reporting systems in order to identify areas for improvement in patient safety standards.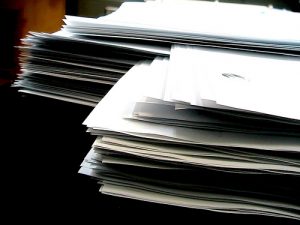 Promoting an environment where mistakes weren't punished but were instead viewed as learning opportunities, to increase awareness of risk factors contributing to patient harm, allowed clinicians to relax and document their errors more freely. Healthcare systems then implemented changes to patient care practices which immediately impacted patient outcomes for the better. Over the years since punishment-free systems have gradually replaced their more punitive counterparts, more safeguards have been integrated with the patient care standards.
In one North Carolina clinic, a safety team implemented a new system stressing anonymous reporting and no punishment for making a mistake. The facility saw an uptick in the number of reported errors in two and a half years, with the number of submitted reports from both nurses and doctors rising from from 5 to 216. After collecting data and analyzing the results, the team was able to change clinical practice that addressed three-quarters of the errors' origins.
Hospitals generally have a grading system for errors, which includes potential risk to the patient from the error. The higher the risk of harm to the patient, the more careful monitoring the error triggers. In cases where errors are more severe, additional training of the clinician may be warranted, but hospitals still emphasize that this is not a punishment. A clinician may simply be lacking a skill-set for a given area or may have learned how to perform a patient care standard incorrectly. There may be several reasons behind an error and sometimes reinforcement of a safety standard is all that is needed to prevent future errors.