In the West, everyone knows Florence Nightingale, in many ways the founder of modern nursing. But many centuries earlier, a woman named Rufaida Al-Aslamia introduced nursing to the Muslim world. She is estimated to have been born in the year 620 — exactly 1,200 years before Florence Nightingale.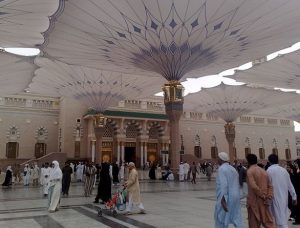 Just like Florence Nightingale, who became famous when tending for the wounded during the Crimean War, it was war that brought Al-Aslamia to nursing. She had learned many medical skills by assisting her father, who was a famous healer, and she converted to Islam after religion's "Holy Prophet", Muhammad, settled in her hometown of Medina. During the early battles of his followers, she provided first aid to injured soldiers, made sure they had drinking water, and arranged shelter from the heat and the desert wind for the wounded and dying. And just like Nightingale, who trained a team of volunteer nurses, she did not go alone, leading a group of Muslim women to work with her.
Once the wars were over, Muhammad gave Rufaida permission to erect a tent inside the Prophet's mosque (Al-Masjid an-Nabawi) in Madina to keep providing nursing care, and to train more Muslim women and girls as nurses. She advocated for preventative care and is even said to have drafted the world's first code of nursing conduct and ethics.
Since this all took place in very early history, our knowledge of her life is of course limited. Even how you write her name, exactly, depends on all kinds of transliteration issues and uncertainties: Rufaida Al-Asalmiya, Rufayda al-Aslamiyyah, Rufaidah Al-Aslamiyah, Rufayda Bint Sa'ad Al Aslamiyya? But she was praised for spending her life taking care of the sick and dying, looking after poor people, orphans and the handicapped, and providing the people of her city with health education. She is described as having been patient, kind, devoted, and committed, and as a good organizer.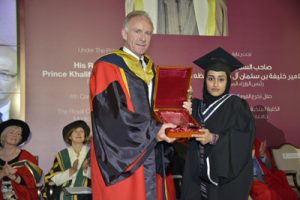 Stories about her work were passed on through the generations as oral history, but over time became forgotten. In recent decades, however, she has been rediscovered as the founder of nursing in the Muslim world, and several scholarly articles were written about her. In one of the first, Suad Hussain concluded that "Rufaida devoted her life to the development and improvement of nursing. She succeeded in laying new rules and traditions as the basis of better nursing." In Pakistan, a building at The Aga Khan University School of Nursing was named after her. An annual Rufaida Al-Aslamia Prize in Nursing is awarded at the University of Bahrain.
More information:
Rafat Jan, Rufaida Al-Asalmiya, the First Muslim Nurse, Journal of Nursing Scholarship
Kolleen Miller-Rosser, Ysanne Chapman, Karen Francis, Historical, Cultural, and Contemporary Influences on the Status of Women in Nursing in Saudi Arabia, The Online Journal of Issues in Nursing
Salim Al-Hassani, Women's Contribution to Classical Islamic Civilisation: Science, Medicine and Politics
Omar Hasan Kasule, Sr., Historical Roots of the Nursing Profession in Islam
M. Almalki, G. FitzGerald, M. Clark, The nursing profession in Saudi Arabia: an overview, International Nursing Review