September 29 is National Coffee Day, and that means: free coffee! And we don't mean discounts, we're talking strictly free here. Where can you get yours?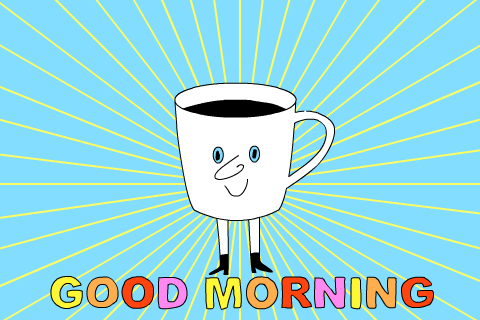 No strings attached: just free coffee!
Krispy Kreme
Not just today — all weekend long! Customers at Krispy Kreme shops can receive one free hot brewed or small iced premium blend of any size per day.
Cinnabon
Get a free 12 ounce coffee, any time of the day.
Wawa
Whether you like 'm big or small, you're set at WaWa where you can get a free cup of coffee of any size.
Press Coffee (Arizona)
A free small cup of drip or cold brew for anyone who drops in and asks.
Stewart's Shops (New York, Vermont)
Pay full price to wake up, but stay awake later in the day for free: customers can get a free hot, iced or cold brew coffee in any flavor from noon on.
PJ's Coffee (New Orleans)
It's not just free, but ethical too: you'll be served a free 12-ounce hot, direct trade coffee from the El Terrerito Farm in Honduras.
Minit Stop Brewing Co. (Hawaii)
As if living in Hawaii wasn't lucky enough, Big Island and Maui residents can get a free 16-ounce cup of Premium Hawaiian Blend from 7 to 9 a.m.
If you feel like sharing: a second cup for free!
Dunkin Donuts
If you buy one Medium or Larger hot coffee at Dunkin, you get a second medium hot coffee free to share.
QuickChek
Buy any fresh-brewed or made-to-order espresso drink here, and you get a second one free. Not just this Friday, but every Friday through November 3!
All about the app: the coffee's free, but takes a click or two
Tim Hortons
Download the free Tim Hortons app and you can get a free coffee of any size. Not just this Friday, but any time from September 29 to October 8!
Sheetz
There's a free Pumpkin Pie Latte with your name on it, if you order it through the Sheetz smartphone app.
Wait, there's more!
Cumberland Farms
Get a free hot or iced Farmhouse Blend or Bold coffee of any size, or a cappuccino, by texting "FREECOFFEE" to 64827 redeeming the mobile coupon they'll send you. Flavor shots come free too!
Pilot Flying J
Driving down the interstate? Get a free small cup of Pilot Coffee or a cappuccino with this coupon.