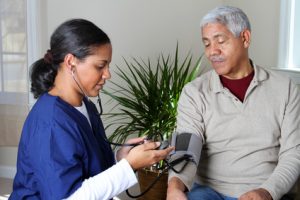 The role of the case manager in home care is taking on greater importance and urgency, according to this article on Nurse.com.
The Affordable Care Act is a big part of why, as it requires a greater level of coordination with its measures to control costs, improve transitions to home care, and prevent readmissions.
For example, on October 1st, Medicare will start taking deductions from reimbursements for each claim if a patient is readmitted within 30 days for certain conditions. Coordinating care at home is a key to reducing these readmissions.
Better communication and coordination of care is also one of the six top priorities released by the U.S. Department of Health and Human Services last year.
Certification isn't needed to become a case manager in home care, though it can be a plus. But case managers just need to be licensed healthcare professionals.
Sherl Brand, RN, BSN, president, CEO and director of emergency preparedness for the Home Care Association of New Jersey, said the bulk of case manager hiring is with hospital-based home care.

"It appears that the hospital-based home care agencies are, in fact, hiring more case managers, with the focus of reducing rehospitalizations. … Case managers are playing an integral role in helping patients understand their care," she said.

The agencies not affiliated with hospitals do have case managers, but are not hiring currently, according to Brand.

"The oddity in all this is you've got the Affordable Care Act and at the same time you've got a funding system that tends to cut back on reimbursement for the home care sector," Brand said. "At a time when agencies seek to expand their case manager capacity, they're hard-pressed to do so because of funding cuts."

Role has changed

Case managers work in homes and by managing remotely. At MJHS Home Care in New York, each case manager works with about 15-20 patients, said Silvia Rivera, RN, BSN, patient service manager.

Rivera said the role has expanded as healthcare reform demands have escalated, and case managers have to become experts in budgeting and crunching numbers to document quality measures and outcomes and reduce costs.

According to Rivera, case managers need to know who's driving the care, who the payors are, what care is covered under which insurance and what resources can be offered to patients who can't pay without jeopardizing their care.

Eliminating waste is essential, she said, and that includes aiming to reduce the number of nurse home care visits with better scheduling and coordinating care.

"We're really looking at how we can use the time and get as much done in one visit, instead of three visits," Rivera said.

For example, a case manager could teach the patient or a family member to help change dressings to cut down on the number of nurse visits. Or a case manager can take extra steps to make sure a key family member shows up at a visit instead of having to add a visit to include that family member.

Case managers also are seeing sicker patients, Rivera said. In the past, patients were stable when they arrived in home care, she said, but increasingly "you find patients in home care like the patients you find on [a hospital] floor."

So, she said, home care nurses are faced with both managing sicker patients and cutting costs of their care, which takes considerable coordination.

Aging population fuels need

Mary Gadomski, RN, BSN, director of community education at the Visiting Nurse Services in Westchester in White Plains, N.Y., said VNS is hiring more nurses in case manager roles, and the demand will go up with the aging population as people are needed to connect more complicated dots. Gadomski said more than half of Medicare beneficiaries have five or more chronic conditions, such as arthritis, cardiac or respiratory problems, diabetes and kidney disease. These patients often receive care from multiple physicians and in multiple sites. A failure to coordinate care can lead to patients not getting the care they need or receiving duplicative care.

Adding mental illnesses increases the need for coordination.

"One in five Medicare patients have a secondary or codiagnosis of a mental illness, such as depression," she said.

Medication for one mental illness can affect the status of the chronic disease, so coordinating these medications and communicating a complete list to each physician becomes very important, Gadomski said.