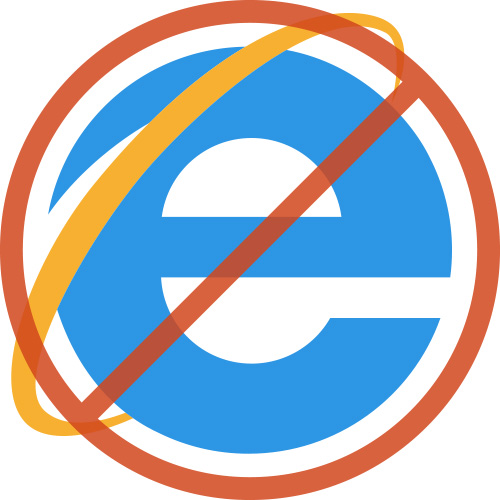 Wayne Gretzky once said "skate where the puck is going, not where it's been" and, in the fast-evolving world of technology, this is sound advice that we have taken to heart as we launched the new NursingJobs.us job board. The new site uses a more modern interface that supports the mobiles and tablets that our users increasingly prefer.
Unfortunately, this also means that we have had to make the decision to leave Internet Explorer 7 users behind, a decision we did not take lightly (after all, we have been supporting even IE6 till recently!) but that we are convinced is the right thing for us to do at this time.
IE7 users make up 1.22% of our traffic right now, and this will decline as more computers are upgraded and can use modern browsers. However, we know that some of our clients are still stuck with IE7 so we decided to make a bold offer, one that initially seemed crazy to us but now makes a lot of sense.
We are offering to buy a new computer with a modern browser for any of our customers who are stuck with IE7. We determined that it would cost us more to support a browser from 2006 in 2014 and beyond than it would to help our clients upgrade their legacy hardware.
To any of our clients still using IE7, we are sorry that the site doesn't work as well as we would like it to in your browser. Contact us to redeem our offer to provide you with a new computer to upgrade your browser. We want to make sure all our customers are well served by our new product and we are serious about making this right if our ceasing to support IE7 becomes an inconvenience.