Why You Should Always Be Looking for Your Next Nursing Job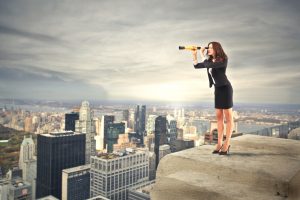 If you ask your fellow nurses and friends for advice on how to advance your career and maximize your salary, you'll probably get a lot of people suggesting strategies such as networking, finding a mentor, attending professional events, developing good relationships with healthcare facility executives and administrators and keeping your knowledge and skills current by participating in continuing education programs.  Those are all excellent suggestions but the most important thing you can to maximize your compensation and advance your nursing career is to always be looking for your next nursing job.
The best time to find a new job is when you already have one.
If you wait to buy an umbrella until it starts raining, you'll probably get wet and if you do manage to find an umbrella right away, you'll probably pay more and you will likely end up making some compromises on style and quality that you wouldn't have had to make if you had planned ahead to find the perfect umbrella before it started raining.  But as it starts to rain harder, you become desperate to find any umbrella.  Just as the worst time to look for an umbrella is after it has started raining,  the worst time to look for a job is when you have just lost one and are desperate to find a new one.  Numerous studies have demonstrated that the longer one is unemployed, the harder it becomes to find a job and that it becomes most difficult after 6 months of unemployment.  The best way to make sure that you can quickly transition to your next nursing job if you should lose your present one is to always be looking for your next nursing job and to be open to new opportunities as a passive job seeker.  
A 2016 survey, "The Active Job Seeker Dilemma," by research firm Future Workplace found that passive job seekers are highly valued by employers and recruiters with 80% of the HR professionals surveyed believing they "become the most effective employees." Over 40% of HR professionals surveyed described passive job seekers as having more experience, possessing valuable skills and taking their careers seriously.   "I always urge my generation to become passive job seekers so they can gain leverage and power over their career prospects," said Dan Schawbel, Research Director at Future Workplace.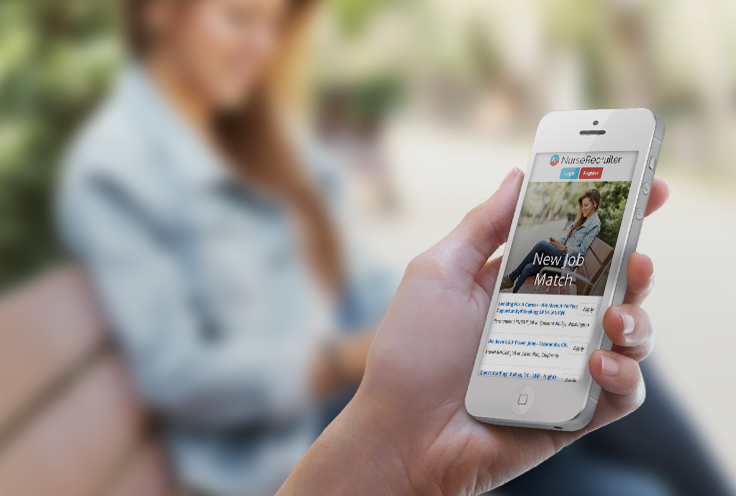 Now that you know that the best way to advance your nursing career and maximize your nurse salary is to "always be looking," NurseRecruiter is an ideal tool to accomplish that.  After registering and completing your profile, you can sign up to receive periodic notifications about jobs that match your qualifications and location and employment type preferences.  You'll also be subscribed to our nurse newsletter which will keep you informed about the latest nursing career news, new nursing job opportunities and useful information to help you advance your nursing career.
Make sure to periodically review and update your profile and resume to make sure you get the most accurate job matches and that recruiters looking for someone just like you can contact you and have up to date information about your experience, skills, qualifications and employment preferences . NurseRecruiter makes it easy for you to find and develop a relationship with recruiters that can help advance your nursing career.  Instead of wasting time searching for nurse recruiters and nursing job opportunities, fill out your profile in one place to let the recruiters and jobs come to you.   You can easily and conveniently connect with nurse recruiters and discover new travel nursing, permanent and per diem nursing job opportunities by having your profile and resume distributed to recruiters for top healthcare staffing agencies and employers across the U.S.