Don't fake it, bake it! If that special someone in your life has a sweet tooth, there's still time today to tell them "I love you" in a special nurse-themed way. Everyone likes cookies, and these look just amazing!
Have a heart! Try these ECG cookies
We discovered this recipe a few years ago at Erica's Sweet Tooth, and posted a practical summary here on this blog for those who prefer to get straight to work!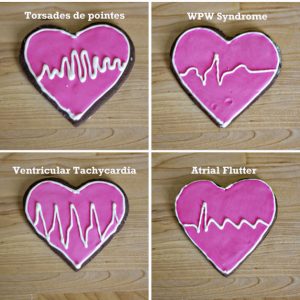 Not just for Valentine's: cookify your love!
The recipe for these very cute nurse cookies was originally meant to tell someone to get well soon, but just look at those heart-shaped lips and fluttery eyes!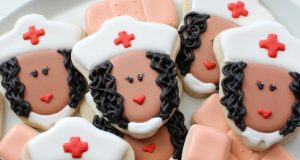 We think this might just be the perfect way to decorate nurse-themed cookies as a special gift for your Valentine. You could even tweak the decoration to make the cookies look more like them… But you could easily use the recipe for other special occasions too! Find full step-by-step instructions at Sweet Sugarbelle.